[contextly_auto_sidebar]
Time now to talk about the curriculum at conservatories, about what classical musicians should learn in their professional education. As I said in an earlier post, this was something I was eagerly asked to speak about at the School of Music, Theatre and Dance at the University of North Carolina at Greensboro, LINK where the music department is thinking of curriculum change.
And of course I've been close to the great transformation at the DePauw School of Music, where the curriculum is being reinvented for the 21st century. I was a consultant there, and serve on the advisory board for all the new initiatives they collectively call 21CM. (Standing for 21st century musician.)
Reasons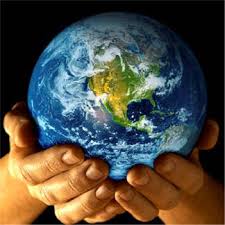 So why should the curriculum change? Because the world has changed. Because classical music exists in a new environment, and functions in new ways. Just about everyone in classical music now understands that the old ways of teaching didn't prepare students well enough for professional life. That they didn't, to give just one example, teach future orchestra players what life was like in orchestras, what musicians' contracts are, what the union does, how a medical plan functions.
And if the traditional ways fell short even then — when the traditional ways of doing classical music still flourished — they really fall short now, when musicians are expected to talk to their audience, when classical music institutions go out into their communities. And when, bottom line, we need a new audience, so we have to talk to new kinds of people, people we've never talked to before.
How do we prepare students for that?
At your disposal
This will be my subject this week. And to deepen my presentation — and, I hope, the impact what I'm saying can have — I'll offer free consulting to anyone who wants to talk to me personally. What kind of changes do we need? How will the changes work? How can they work at your school?
And, of course, what will the problems be? When I did consultilng at DePauw, some of my work was helping students and faculty with the questions that of course emerge, once we start putting new ideas into practice.
If you'd like to talk to me, just email, and my assistant will help you set up a time. I can't offer lengthy free sessions. But I think I can give some of you at least a little help, as you move, or think of moving, down this new road.
Next: How do we make time for both music and entrepreneurship?