[contextly_auto_sidebar id="NFgJWmQrnMTxeBiz7WlmqgGlHwt2cIYa"]
One of my recurrent thoughts is that classical music (you've read it here) has to become a contemporary art. And in two recent posts — here and here — I've blogged about concerts that seemed to do that.
But they did it largely by playing new music. How can older classical music — all those familiar masterworks — sound contemporary? Because most of the time they don't.
Or let me qualify that. Most performances of works from the classical canon live — or at least I think so — in temporal limbo. They don't sound like music of the past, not the way, if you read Dickens or Dante or Proust, you know right from the first sentence that these writers aren't writing now. These performances don't sound old, but they also don't sound new, because they don't reflect (in tangible or intangible ways) the world we live in.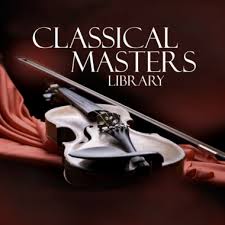 Or let me qualify that. They sound like they come from a little bubble in our world, the classical music bubble. Hardly anyone, hearing them, wouldn't immediately, right from the first phrase, say "Classical music!" And maybe their strongest expressive component (or certainly one of their strongest ones) is an unspoken but almost tangible subtext, that says "This is classical music." What comes through strongly, quite apart from any expressive intention the composer or performers might have, or any sound or flow built into the music, is everybody's very strong understanding that they're playing classical music, and that this is special, important, even venerated.
It's hard to help putting that into your playing, because it's a mindset hardly any of us can help forming, since we're told, throughout our classical music education, that classical music is special, important, and venerated. I'm not saying there aren't performances that are free from this. A new recording of the Tchaikovsky Piano Concerto by Stewart Goodyear (about to be released) might be an example, as are all of René Jacobs' recordings of Mozart operas, and of Handel's Rinaldo. (That last one is very hard to find these days. Sad.)
But so many classical performances I hear seem very strongly to reflect the view so many people in the field seem to have of the music we love. It's not to be taken casually, not to be played with any wild impulse, needs to be played with technical precision, and needs not to depart from what we imagine the intentions of its composers were.
So how — given all that — can classical masterworks burst out as fellow citizens of our present world?
Stay tuned.