[contextly_auto_sidebar id="bD9WuwLfHFtS9NGa7KuhB7WC30LSfDk5″]
Last week I went to a party, where I met a lot of people who are (1) precisely not the classical music audience, but (2) precisely the people we need to have in it: Smart, educated, intellectually curious people in (I'd guess) their 30s. The creative class, if you like, of Washington, DC, in 2014.
I talked the most with a couple who were very savvy, and very involved musically, involved enough to go (even though they have a two-year old) to New York for a music festival.
Of course the music they went to hear wasn't classical. But later in the evening, one of the couple, talking with Anne and me, said almost humbly that they knew nothing about classical music, and could we recommend something for them to listen to?
Which of course we did. And of course I've often been in this situation, as I'm sure many readers of the blog have. But it makes me just a little sad. If I worked in country music, and told people at a party that, nobody would get apologetic for not knowing anything about country.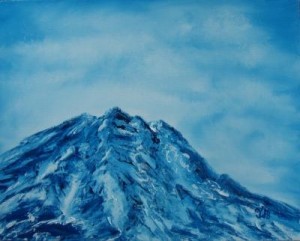 But classical music has a special status. People feel they ought to like it. Or sometimes they just run away from it (there's a priceless anecdote about that, in an upcoming guest blog post). Or stop dead in their tracks when it's mentioned, as happened to me once at a dinner party some years ago. Among the other guests were a cultural theorist, an actress, and a writer of mystery novels. When I, the new kid on their block, said I worked in classical music, everyone fell silent, not having any idea what to say.
Often, though, I (and, as I said, I'm sure many readers) get the reaction I got last week. Respect. At least implicit apologies. And a humble request for enlightenment.
We could say that's a good thing. That classical music, because of its persistent prestige (even while most people, even artistic, educated people, ignore it), has a built-in recruitment mechanism. People think they ought to like it — or, to be more generous, think they might like it if only they knew enough — and so they're drawn to it. There's built-in appeal.
But I can't hold that view. I think there's a big downside. Precisely because it's prestigious, precisely because people think they ought to be interested, classical music remains distant. And intimidating. This works against what pulls people towards it. They may think they should move in its direction, but they don't think they can do that, not on their own. And so most of them won't. I gave the people I was talking to some starting points, and was able to repeat them in an email, because we also had some parenting things to talk about.
But will these fine, smart, musically curious people — they'd also been to the Go-Go Symphony in Washington — listen to the pieces I suggested? And then feel both motivated and comfortable enough to go further on their own? I have no idea.
Though I'm certain that if there were some classical music group in Washington doing fascinating things each week, making noise about them, and meeting people like those at the party in the places where they live, work, and hang out — if there were some group like that, these people would be drawn to it on their own. They wouldn't need me. And they wouldn't be intimidated.
So that's what we need. Classical music that feels like a normal part of life. Not like something sitting far away on some high mountaintop of art.
It was fascinating, I'll say in passing, to find out what kind of pop music these people liked, and to make classical recommendations based on their pop tastes. When I last looked at Pandora, it didn't work that way. They offered classical music, but in a separate silo. If you liked a classical piece, they could recommend more they'd think you'd like. But they couldn't offer classical choices based on what you like in pop. Maybe they've changed that, but if not, I'd love to see them do it. And in reverse, too: Recommend pop music based on the classical things you like.