[contextly_auto_sidebar id="pfSmXqgTHAQShJmolPiGE9IOChD57kxP"]
Sometime this fall, I expect to give a talk at an arts marketing conference. I was asked for a title and summary of what I might say, and came up with what follows, aimed at younger people who might be attending. "Time to Join the Wider World" was my title, and I think it's a concept that applies not just to the arts in general, but very strongly — very strongly — to classical music.
How I happen, at age 70, to find myself on the younger side of a generational divide is a story worth telling sometime. Assuming, of course, that I myself understand how I got here!
But for now, here's my concept of what arts marketing needs to be. How many marketers in classical music work this way?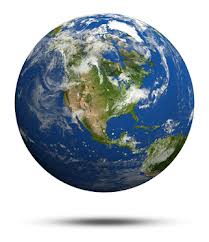 There's a lot of soul-searching in the arts these days. What's their place in the world? What's their relevance to contemporary life? How do we get people to care, to come to what we present? And how do we get funding?
In the old days, these questions didn't have to be asked. The arts were special, set apart from the rest of our culture. And people responded to that, or at least enough people did to keep the arts going.
But now things are different. The arts have to take their place in the wider world.  They have to see themselves as only one kind of artistic endeavor, only one way in which people express themselves, work through the meaning of the world around them. And, to quote James Joyce, "forge the uncreated conscience" of our time.
This means that the arts have to coexist on an equal basis with popular culture. This can be hard for big arts organizations, though some have adapted very well. It's especially in my own field, classical music. Big institutions can be set in their ways, and may believe that their mission is to present art under the old rules. Or they understand that they have to change, but have trouble doing it, because they've commited so much of their resources to doing what they've always done.
Younger people in the arts function naturally as part of the wider culture, and so they understand what's needed, and are making things change.
What does this mean for arts marketing? We have to show, in all our marketing and publicity, that we understand the culture we're in, that we share it, respect it, and join with it. There's also a programming issue — we have to program contemporary work that resonates with the wider culture, and program classic work in way that shows either its connections with the present world, or that it's so different from our present life that this in itself makes it fascinating. So I'll end with a paradox. Only by adapting to the present world can we make room for the older art we've always loved.