My little son, two years old, was taking CDs off the shelf where we keep operas. Looking at each one, and handing it to me.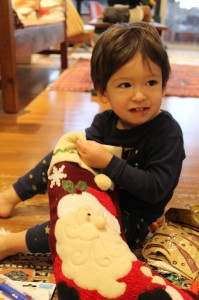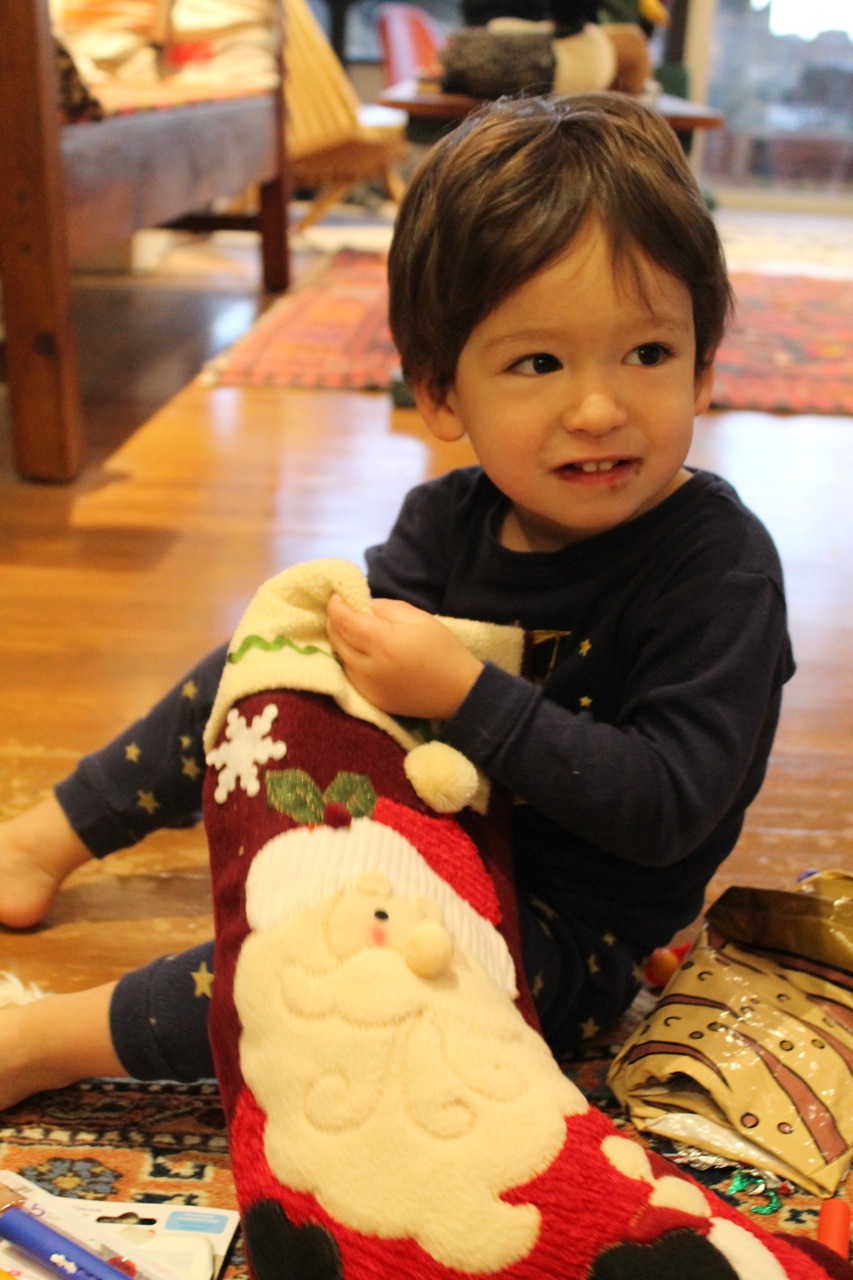 One he took down was the old Joan Sutherland recording of Rossini's Semiramide, with Marilyn Horne, and Richard Bonynge conducting, I don't think I've heard it since it came out in 1966, when I'd eagerly awaited it  — I was, and still am a big bel canto fan — but then was disappointed. Too many cuts, I thought. (I was a snob about cuts.) And apart from Sutherland and Horne the singers weren't great. Even Sutherland disappointed me. She wasn't as radiant in her big aria as she'd been when she'd recorded it earlier, on her unforgettable entrance into recorded opera, an amazing two-LP set called The Art of the Prima Donna.
But now I felt more mellow now about the recording.  Now I know that you have to make cuts in a piece like this, since its great length isn't supported by very much musical or dramatic depth. It was written for an age when performances weren't like the ones we know today, when you weren't required to pay full attention to everything you heard, because you went to the opera to be entertained by more than music. And you'd hear singers who made their music sound unique, by ornamenting it in greatly individual ways. An opera could stretch out for hours, with a ballet added during what now would be intermissions, and you'd sit in your box and talk to friends, finding something tasty to hear (at least in a good performance) whenever you did pay attention.
So I put the first CD on, thinking that it would be fun to hear the opera — Rossini is always fun — and also that I keep thinking I don't play music often enough at home. Which doesn't seem right for a professional music person with a young child I should be showing my world to.
What we heard
Rafa — who loves music and often responds to it with big, big smiles — didn't seem to notice Semiramide. Not even when the Gods were angry, and a loud thunderclap interrupted the music. He just went on playing with whatever he was playing with. Meanwhile, I checked off my reactions. Bonynge…he was a sharper conductor than we used to think he was. That's what I thought, right from the start of the overture. (And I remembered something to confirm that: A night at the Met when his instinct told him Sutherland  wasn't quite at ease on a high D, and he cued the orchestra to stop just as she was running out of steam.)
More: A young Spiro Malas, sounding strong and vibrant in a small bass role. So much more than the buffo bass we knew him as, later on. And a tenor with a tiny voice, adept at bel canto. But such a tiny voice! John Serge, not a name I remembered. I do recall other very light-voiced tenors, whom Bonynge cast with Sutherland or Sutherland and Horne in recordings from that time. Anastasios Vrenios, who improbably sang the heroic tenor lead in Sutherland's recording of Les Huguenots. Richard Conrad, who crooned (as I remember) the tenor parts in another two-disk extravaganza, with Sutherland and Horne, called The Age of Bel Canto. 
Both tenors were young, without large careers. Both came from Boston, where I lived at the time, studying voice, so I knew them before they showed up on those recordings. Bonynge seemed to want to recreate the kind of tenor who really did star in the bel canto era, tenors who sang their high notes in head voice, without the heroic cutting edge we've come to expect from tenors in leading roles. But casting these singers just didn't work. I Googled John Serge, and found out he ended up as an actor in Australian soap operas.
(As I write I'm playing some of the Conrad tracks, from Spotify, and he sings nicely. But as a partner for Sutherland, in a big scene from Bellini's Beatrice di Tenda, he just about vanishes, conveying only a light, not unappealing melancholy, but without drama or passion. Sometimes he can barely be heard over the orchestra. And this is a recording! Tenors in Bellini's time might not have sung with very much chest voice, but the operas would have died if they hadn't had more force than this.)
Ah, memories…
…from the days when I lived for opera. When once I went a full month without listening to any Italian opera beyond Donizetti, then put on Verdi's Nabucco, his first big hit, and was hit full in the face with exactly what its first audience heard (and the stagehands at La Scala couldn't stop talking about) — how strong and fresh it sounded, something new in the world.
Semiramide opening chorus: hugely cut, I guessed. Surely, like so many opening choruses from operas of that time, it must have been a large ABA form, from which Bonynge only gave us the opening A and the coda. Later on I downloaded the vocal score (from the invaluable Petrucci online library of public domain music) and learned I was right. But when I listened, I didn't care. Not the world's most remarkable music. Better to get on with it!
And, really — the idea that this music is high art…that's just silly. It's fine entertainment, but not much more. The first scene made me feel very comfortable, very cozy, as it unfolded in predictable ways. With one surprise, I'll admit. As it hurtles to its conclusion, with the obligatory stretta (a lively tune, repeated for maximum effect), suddenly everything stops, and everyone onstage wonders, in a shocked hush, what will befall them.
Rafa reacts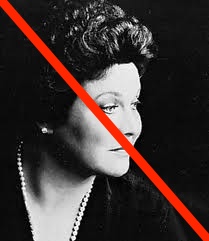 The first scene ended, and the second scene began. Marilyn Horne's entrance. And now, for the first time, we had something arresting  — the sound of her voice, big, rich, with a fine edge, perfect for this heroic trouser role. Sutherland, in the first scene, hadn't come even close to stopping the show as Horne now did.
I was loving every moment. But now Rafa spoke. "No," he said turning toward the loudspeaker. "No." I don't know why he reacted that way. But there was no mistaking what he wanted. What he commanded! I had to turn the music off.
And so I did. Rafa doesn't like Marilyn Horne.