A colleague teaching an entrepreneurship course at a major music school emailed this question:
I'm planning my entrepreneurship class for the spring and I used to have an exercise (using your blog actually) that required students to write a press release. This now seems kind of futile to me, since press releases, well, they are so analogue. Do you have any ideas about what I could replace this with? I like the notion of students having to publicize (and articulate) their projects. Blog post? Personal letter?
Here's how I answered: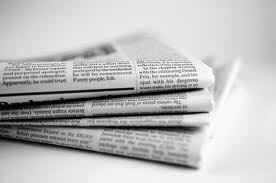 You're asking a wise question. Two problems with press releases. The standard ones have no content, and the strategic plan of drawing an audience by using them is bankrupt. Depends on an ecosystem that's no longer there.
So maybe an assignment could address both parts of this. First [this is what my colleague might tell his student to do] , define your plan for drawing an audience. Who do you want to reach, and how can you reach them? Personal letter works if you know people who do snail mail and might come to your concert. Blog post works if many people read your blog. Etc.
Once you know who to reach and how, then comes the content. What will you say to people? What can you tell them or show them with graphics that will make them want to come to your performance?
 About standard classical music press releases having no content: See this blog post of mine, this one, and this one.
About the press release ecosystem: If sending a press release is going to help draw an audience, you need:
Media that will respond to the release, use it in some way, get information about your event in front of readers/viewers/website visitors.
Readers/viewers who'll already be interested in events like yours, so if they see something about one in the media, they'll say, "I think I'll go to that."
Media people these days aren't as interested in classical music as they used to be. They may not respond to your release.
And if they do respond, the already-interested audience is shrinking. And mostly goes to the things it already knows about.
The new classical music audience? It doesn't read newspapers, and gets its ideas about things to go to largely by word of mouth. So you have to reach it in an entirely new way. Press releases won't do the job.