I've been dashing about. Two weeks ago — and twice since the start of September —  I've been at the DePauw University School of Music, plunging into my intensive consultantcy, working with faculty, students, and the dean to help define the school's radical new curriculum.
And last week I was in Dubuque, IA, helping the Northeast Iowa School of Music — a spirited community music school — evolve a strategic plan for future growth. This turned out to be as gratifying as my DePauw work. They're terrific people in Dubuque, and to judge from the warm response, I helped them quite a bit. They got a warm response from me, too. It was a delight to see a plan emerge from a four-hour board of directors meeting I led, a plan that came not from my ideas, but from the members of the board, as I listened to them and fed back to them what I thought they'd said.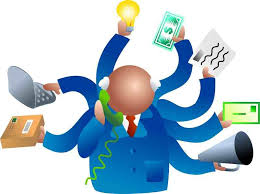 And this week I'm going to Boston, to give both opening and closing keynote talks at a conference at Boston University on the future of classical music. More on this in a moment. But I want to say that all this explains why I haven't been as active on the blog as I normally am — why Friday Posts have gotten skipped, why I haven't responded to comments as much as I'd like to. And why I haven't yet answered some of my email! I'm caught up in a whirlwind, a very happy one, but still it whirls me. I'm only one person (even though I have a fabulous assistant). Is it time to rethink myself as a company?
About Boston: I could say it's flattering to be asked both to start and end the proceedings, but above all it's a challenge. To open the conference by asking questions that can, with any luck, help the discussions that follow. And then to sum up the proceedings, providing my own solutions for the future, but putting them in the context of other solutions that others will surely propose.
The conference is happening this Friday and Saturday, October 25 and 26. The link above gives an overview. But the conference home page is in its own place. And here, most crucially, is the conference program, with the list of events and speakers.
To register to attend the conference, go here. I'm speaking Friday at 1:30 PM, in the Concert Hall of the Boston University College of Fine Arts, on the first floor at 855 Commonwealth Avenue in Boston.
My closing keynote is Saturday at 3 PM, at the BU College of General Studies, 871 Commonwealth Avenue.
And I'll also be on a panel about the education of classical musicians, at 3 PM on Friday, again in the concert hall. There are many, many substantial people taking part in this, and I'll be fascinated to see what gets said.
And on a blog booster note: One of the participants is Sarah Robinson, whose guest posts on this blog about playing classical music in clubs (here and here) were quite terrific. She'll be speaking on a panel about entrepreneurship, at 10:45 AM on Saturday, at the College of General Studies.
If you're there, and care to say hello, I'd be happy to meet you.