From the New York Times Book Review a week ago, a Q&A with Scott Turow:
What was the last truly great book you read?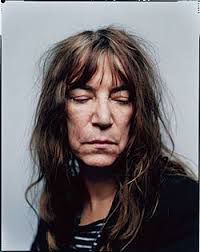 When I noticed that Patti Smith's "Just Kids" had won the National Book Award for nonfiction in 2010, I ranted about contemporary culture, so celebrity-besotted that we were now giving vaunted literary prizes to rock stars. Then I read the book. It is profound and unique, a perfectly wrought account of what it means to give your life to art and to another person. I expect it to be read with wonder for a long time.
Something to think about, the next time someone in comments here — or anywhere else — rants about contemporary culture. "Then I read the book." A step many people who make this rant never think to take.