Many of us know that the Philadelphia Orchestra couldn't kick off Carnegie Hall's season, as planned, because of a brief strike by Carnegie's stagehands. Their concert was cancelled.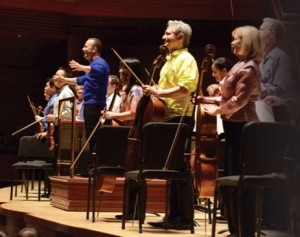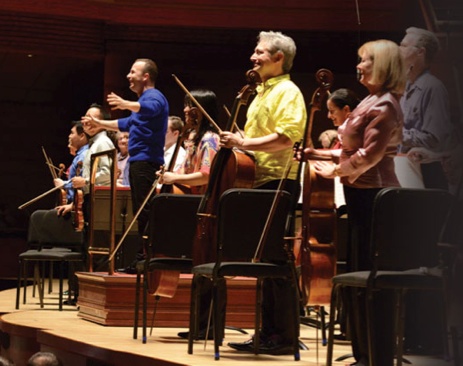 So what did they do? They gave a free concert — dressed in colorful, informal clothes — in their hall in Philadelphia. 2200 people showed up. And clearly had fun.
Before the concert, there was a conducting competition. For members of the audience. A nine year-old won, and — what a prize for a contest winner — conducted the orchestra in the end of the William Tell Overture.
And for the encore that ended the concert, people in the audience were invited to hold up their cell phones, and share the music with their friends.
A press release from the orchestra — in the form of an email from their president — calls these things breaks with tradition, which of course they are. But they're more than that. By doing things like these, an orchestra (or any classical musician, or classical music institution) joins the rest of the world.
Which is what classical music needs. This doesn't mean the Philadelphia Orchestra no longer gives serious concerts. It means that they know how to  greet their public in the same ways everyone else in our world does. I love it.