Apologies for missing my Friday post last week. I'd traveled to do a consulting job that turned out to be all-consuming. I thought i'd have some downtime in which I could write the post, but no. Though of course I should have anticipated that I wouldn't have time. So my explanation devolves into an apology for something very simple: bad planning.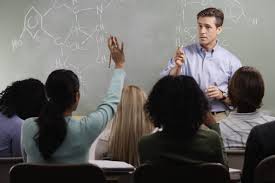 Here's my Friday and Monday posts combined. A teacher at a music school wrote a Facebook  post about a music appreciation course she's teaching for students who aren't music majors. Three things she's taught have been smash hits with the students: "Britten Young Person's Guide (video), the last 10 minutes of Wozzeck (audio only!), and group analysis of a top-40 hit of their choice, at least once a week."
Brilliant choices, I think. And for me they demonstrate two important things. First, that the commonly-expressed concern — I hear this all the time — about how the current generation can't enjoy music without visual stimulation is greatly exaggerated. Here we have students with no knowledge of classical music loving Wozzeck, audio only.
And, second, that the fear (or loathing) of pop culture that some of us have is also out of line. Here we have students loving both pop hits and Wozzeck. Absolutely typical of the current generation, and anyone who tries to deny that — or disapprove — is both misunderstanding the current world, and putting classical music in great danger.
(Why danger? Because how are we going to reach our new audience if we don't understand the people in it, and if we approach them by telling them  everything they love is crap? Especially since we're wrong!)