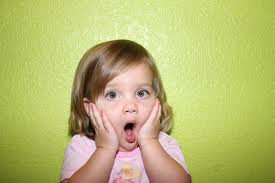 Here's part of a live recording of Haydn's "Surprise" Symphony — the surprise part. Marc Minkowski conducts Les Musiciens du Louvre Grenoble, in a performance at the Wiener Konzerthaus in 2009.
Unless you want the surprise to be spoiled, don't read further until you've clicked the link and listened.
…
…
…
If you Google this performance, you'll find that some people hate this. The orchestra playing nothing, where the surprise loud chord is supposed to be! The orchestra starting the piece again, and this time shouting, instead of playing the chord! Bad, bad, bad. Not what Haydn intended. Won't stand up on repeated listening.
But does the original surprise stand up on repeated listening? Not at all. The loud chord, coming in the midst of very soft music, isn't a surprise anymore. We know it's coming. So the point of the surprise moment — that it's supposed to surprise us — is lost.
As for what Haydn intended, here we have to look at what we think is important about this (or any other) piece of classical music. We often hear that the mission of a classical performer is to realize the composer's intentions. Which in practice turns out to mean executing precisely what's in the score, studying deeply to understand what the notations in the score mean, and studying performance practice of the composer's time to understand the notations in their historical context.
And for many people it also means using the instruments of the composer's time. (Which Minkowski does, by the way.)
This is a scholarly approach to music, and quite an external one, paying attention only to the notated events of the piece — the notes, rhythms, dynamics, and so on — and not its meaning, which often is far more simple than scholarly analysis might care to suggest.
Which is true in this case. What were Haydn's intentions in this movement? To surprise his listeners. So if a performance doesn't surprise them, it fails, because it's not doing what Haydn wanted.
The original surprise was a slam dunk. First, musical pieces (in Haydn's time) were often played only once. So if you went to a concert, you were likely to hear new music, music you hadn't heard before.
Second, people talked during performances. You might think that would lessen the surprise of anything that happened, but in this case, I'd think it made the surprise more vivid. You're talking to your friend, your confessor, or your mistress, and the music — in the second movement of the symphony — begins so slowly, so very lightly, almost tiptoeing past your ear.
So, listening with half your attention, you think it's going to keep doing that. And then boom! A big, loud chord. You're surprised much more than a completely alert listener would be, because the chord has more than a musical impact. It's an environmental surprise, so to speak, like an explosion in the street. Boom! 
Haydn knew what he was doing. The surprise would surely have worked, when the symphony was premiered. To make the moment work now, however, is a different story, since everybody knows the chord is coming. So you have to think of something else to do. Minkowski did that. I think it works.
And to complain that it wouldn't work in subsequent performances misses the point, which is that the symphony wasn't meant to have subsequent performances. Which then means if we want to make the piece do what Haydn wanted it to, we'd better perform it rarely. And think of a new surprise each time.