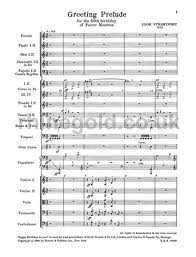 Well, today's my birthday!
And to celebrate — this link goes to a bagatelle by Stravinsky, a composer I love more than I know how to say.
It's his Greeting Prelude, which is an arrangement of a tune that…oh, you'll recognize it. Twisted into smiling new shapes. Reminds me of films I've seen, in which Stravinsky, talking about music he loves, just radiates joy.
This is a big one for me — 70. And I run around the house, chasing my little boy, while he squeals with delight. I've never felt younger.
As this new year of my life goes on, 'll remember how joyful Stravinsky could be. And decide to be that way myself.