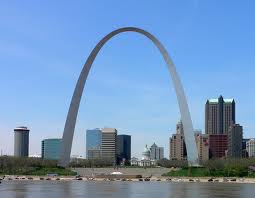 Well, part of this isn't imaginary. I have speaking gigs coming up — late May at the Bergen International Festival in Norway, and June 19 at the League of American Orchestras annual conference in St. Louis.
In Bergen, I'll be speaking privately on May 30 to Klassisk, the association of Norwegian concert promoters, and then I seem to have top billing in a debate on the future of classical music, from 5 to 6 PM on May 31. Debating with me will be Rolf Gupta, a conductor, and the manager of the classical music at NRK Radio (the Norwegian Broadcasting Corporation), Ragnhild Veirs. Hilde Sandvik is the moderator. She's the Culture and Debate Editor (that's how Google Translate puts it) at Bergens Tidende newspaper.
I'm eager to hear what my co-debaters have to say. And to learn what concert life in Norway is like, especially about the audience, whether it's similar to ours in the US

At the League I'm billed (see the press release) — as one of the five featured attractions at the conference, under the title "A Conversation with Greg Sandow." The theme of the conference — and where this post leaps into imagined terrain —  is "Imagining 2023," imagining orchestras 10 years from now. And what I'll do with whoever comes to talk with me will be to imagine a happy future for orchestras just a decade away. They're describing this as a "group visioning experience":
Where will your orchestra be in 10 years? Can you imagine having thousands of fans in your community who go to any concert you put on, buy any recording you make – even buy your merchandise? How far could you actually go, and what is holding you back?
I'm so eager to see where this goes. It's like a leap into another dimension. The 1000-lb rhino in the room, of course, is what would have to change for this dream to come true. Orchestras? The community? Both? Neither? I'm looking forward to leading this discussion.
If you're there — and if you're in Bergen — come say hello. I've always had a good time on my travels, and have forged lasting bonds. With any luck, I'll be at the entire League conference, and hope I'll have a chance to see many of my old orchestra friends, and to make new ones.