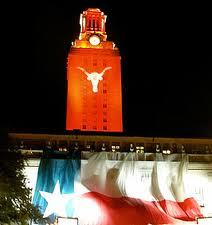 I'll be in Austin on Thursday (that's November 8), to speak to classes at the University of Texas. Don't think I'll have any public availability, which is a shame. I'd love to meet any readers who might be in the area.
My host in Austin will be Robert Freeman, former director of the Eastman School, and founder of the entrepreneurship program there, which (as far as I know) is the oldest found in any music school in the US. It'll be a pleasure to meet Bob for the first time in person.
Future trips this year might include Colorado and Norway. Details when available. And, of course, things can change.
I love making these visits, I should add. It's not just that I get to hold forth on my specialties. But I meet terrific people, and — very important — learn what's going on in places I otherwise might not know about.
And I love spending time with students. Teaching is one of the great pleasures in my life, and meeting students at places where I don't teach feels like a special bonus.
What I always tell people, when they invite me somewhere, is "Drain me dry." If you'd like me to visit your institution, please contact me.