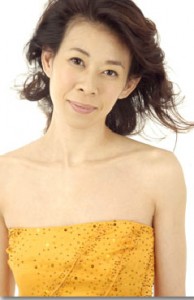 In my last post, I mentioned Jenny Lin, the terrific pianist whose Shostakovich preludes and fugues I'd been listening to.
I should mention that she's played two pieces of mine, a fiendish little Sonatina for Clarinet and Piano, and (maybe equally fiendish) Short Talks, a set of piano pieces based on Anne Carson's poetry, in which the pianist also plays a drum. The Sonatina is fiendish because the first two movements have independent parts for the clarinet and piano, which play independent pieces that happen to fit together. (In the first movement, a scherzo in classic form, and something in sonata form; it was fun, though not easy, to make a scherzo, which doesn't modulate, fit against sonata form, which does.)
And then in the finale the two instruments play crazy music in unison at breakneck speed. The Short Talks are fiendish because, well, the pianist also plays a drum. Jenny was spectacular here (though also in the clarinet piece), first of all because she worked hard to find a drum that sounded right, was portable (we did performances in Washington, Philadelphia, and New York), and could be placed alongside her on the piano bench. On a stand she built herself out of chopsticks. What a heroine! If you're a composer, you know how grateful you are when a performer enlists so wholeheartedly in your work.
If you follow the links, you'll find scores and recordings of Jenny's performances (the clarinetist was Charles Neidich, who's pretty spectacular himself).
Jenny makes recordings, many of them, and just to cite two, if you don't know her playing…try Silent Music, her album of  Mompou piano works, so quiet, so surprising. And Ernest Bloch's Concerto Symphonique, a formidable concerto from 1948 (to my ear some of it sounds like the score to a noir film), which Jenny conquers with the verve of a fine virtuoso. Which she is, and should be recognized as, though she's become known (too limiting) as a new music player.
There's a lot of pleasure to be had, if you browse her catalogue. Or if you book her to play.