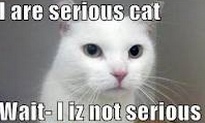 Here's a link to a speech by Bruce Ridge, the chairman of ICSOM, the International Conference of Symphony and Opera Musicians, which represents unionized musicians at 51 top American orchestras. The title of the speech? "Danger, Will Robinson! How Hyperbolic, Negative Rhetoric is Hurting America's Orchestras." And what Ridge says is that orchestras are in good shape, along with all of classical music, no matter how often we hear otherwise.
Which is fine. He's entitled to his opinion. But his speech is a great disservice to his membership, not because I disagree with what he says, but because of the way he supports it. His adversaries, as we'll see, have detailed social science data. Ridge, by contrast, has little more than anecdotes. So in any serious debate, he loses. His members may not think so. They'll like what he says (and he speaks with great vitality and charm). But that just means that he's a good cheerleader. He can't back up what he says with serious analysis.
Let me explain why this matters. People who know the current orchestral landscape understand that Ridge is taking the musicians' side — or the side some musicians take — in a very important debate. Orchestra managements, joined by the League of American Orchestras, have been saying that orchestras are in trouble. Financial trouble, above all. Which then means that managements want to cut orchestral budgets, and ask musicians to take cuts in pay. They also think they need to change the face their orchestras present to their communities, which means that musicians should play more community concerts than they currently do.
Many musicians, understandably, don't like this. (Though some, let's note, have cooperated with management, as has happened, for instance, at the Columbus (Ohio) Symphony.) When they embarked on their careers, orchestras seemed healthy. So they never expected to take cuts in pay, or to focus more on concerts they might not think are musically satisfying. I have to sympathize with them, especially since many of them have mortgages, or kids in college.
But what can the musicians do? One answer is to disagree with management, to say that, no, things aren't really bad. Or if they are, it's only because management is doing a bad job, not selling tickets effectively, not raising money well. Which means — if they're going to say this — that they also have to say that orchestras are at bottom healthy, no matter what we hear to the contrary.
Which gets us back to Ridge's speech.  He takes exactly the point of view I've just described. And does it, as I said, with a lot of brio. What's missing, though, is serious analysis. Ridge cites, for instance, newspaper headlines. Too many people, he says, focus too much on negative news about classical music and orchestras. But they're neglecting positive news.
And so Ridge cites some headlines:
"Colorado Symphony (cue drumroll) is back in the black"
"Buffalo Philharmonic shows surplus under economic challenges"
"St. Louis Symphony ticket sales, gifts, endowment grow in 2011"
And more. But this, as I said, is not much more than cheerleading. You can't reason from newspaper headlines. Anyone can cherry-pick headlines to prove — or seem to prove — just about anything at all. Nor can you base an argument (not a serious one, anyway) on isolated data points, which Ridge also supplies. The Met Opera sells lots of tickets to streams of its performances in movie theaters! 12% of iTunes downloads are classical music! (A stat, by the way, that I and my wife Anne Midgette were the first to circulate, after we were given it by an insider.)
These things may be true, but what do they mean? Facts in isolation don't demonstrate anything. In any complex situation many contrary things can happen. The vast majority of orchestras, for instance, could be falling into an abyss, and still a few might be selling lots of tickets. People might be downloading classical music from iTunes, but staying far away from classical concerts. (As in fact is true.)
In another post, I'll look at Ridge's thoughts more closely. Right now I only want to say that facts — to add up to anything — must have a context. And the context should be comprehensive data — longterm numbers on such things as classical music ticket sales, the size and age of the classical music audience, and classical music finances.
This data exists. There are NEA studies, and also data gathered by the League of American Orchestras. Plus data cited and assembled by Robert Flanagan, an economist whose book The Perilous Life of Symphony Orchestras is (as far as I know) the first full-length study of orchestra financing. (I'll blog about it shortly.)
Now, Ridge may not like this data, and may not think it's accurate. But he needs to deal with it. Which means, to start with, that he ought to mention it! Which he doesn't do. He doesn't mention, for instance, that the NEA four years ago reported that the percentage of adult Americans who go to classical performances had declined nearly 30% in recent decades. Nor does he mention Bob Flanagan's book. (Though he does cite its title — without saying where the words come from — as an example of the negative talk he thinks is far too common nowadays.)
And then, having mentioned the data, he ought to refute it, along with the arguments — taking viewpoints contrary to his — that are based on it.
How could he do that? Well, he could do what his adversaries did. He could commission a study. The League did this. When they saw the NEA data that I mentioned, they commissioned a study of their own, to see if the NEA was right. They concluded that it was.
And how did Bob Flanagan's book come into being? Some orchestra professionals — including a few CEOs of major orchestras, but also some musicians — got together informally, and worried about something they'd come to understand, which was that orchestras run structural deficits. Over many years, without regard to changes in the state of the economy, they spend more money than they take in.
This informal meeting happened at a retreat held by the Andrew W. Mellon Foundation, as part of a funding program called the Orchestra Forum. I happened to attend. What followed were more meetings — organized more formally — to discuss structural deficits. From which came the very good idea that someone more qualified than orchestra professionals should consider the problem in far more depth.
Enter Bob, a business economist. The Mellon Foundation recruited him to study the economics of orchestras, coming to it from the outside, with no preexisting point of view. He made a report to the foundation, and then — independent of Mellon — published his book, in which he says that structural deficits do exist, and that orchestra finances (quite apart from current economic troubles) are inherently perilous.
Ridge (along with all of ICSOM) is free to disagree. But he needs to play major league ball. If he wants to disagree with professionals — economists, statisticians, and others with serious social science qualifications — he needs professionals of his own. So ICSOM should find its own economist, and make a second study. I'd applaud that, no matter what the conclusions were. I find Bob's book convincing, but Bob, I'd guess, would be the first to say it ought to be debated. And not just by amateurs like me and Ridge, but by economists whose credentials are as good as Bob's.
So come on, Bruce Ridge. Come on, ICSOM. Do your job in a serious way. If you want to say that orchestras and classical music are healthy, don't just make charming speeches. Put some real analysis together, done by people professionally qualified to analyze the data.
And if you don't, you're doing a disservice to your membership.