When I asked in a post two weeks ago why we don't know precisely how orchestras (and other classical music institutions) are doing, I got some fascinating pushback. (As, of course, I've gotten before.)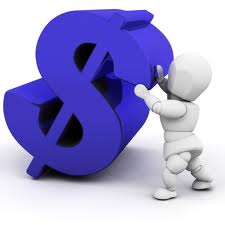 I'd made what I thought was the commonsense point that we do know how newspapers are doing (badly), and how the US auto industry did when it was in trouble. There was no dispute about these judgments, or about the data that supports them.
So why are we in classical music so out of it? Why can't we agree on what's happening on our turf? Don't we have any data?
That, to me, was simply common sense. But then came objections. Like this one: We can't compare orchestras and newspapers, or orchestras and the auto industry, because cars and newspapers are supposed to make a profit, while orchestras are nonprofit.
Here's the commonsense answer. Of course there are differences between for-profit and nonprofit enterprises. But here's one crucial similarity: Both have balance sheets. Both have income and expenses. And if expenses exceed income for any number of years, both kinds of institution are in trouble.
Why isn't that obvious?
I'll offer a suggestion, with some sympathy for those who pushed back against me.
Everyone understands, I'm sure, that a profit-making company can increase sales by only so much. Coca-Cola sells a lot of Coke (and all the rest of its products). But it can't sell an infinite amount. At some point, not even the sharpest marketing can keep on increasing sales.
As I said, that's obvious. But may take a moment to understand that nonprofits are in the same boat. Nonprofits, after all, don't depend only on sales. They have donors, who give them money. Wealthy donors. Generous donors.
So maybe we think donations are unlimited. That more money can always be raised. But that's not true. Donors reach the limit of what they can give. The population of a city might shrink, leaving fewer donors in town. Tastes may change, and a new wealthy generation might not love orchestras and classical music as much as the older generation did. These younger wealthy people might rather give to social causes.
And donors get tired of giving, if they think an institution has problems it isn't fixing. Or if they think that they're being spun, that they're being told that the institution is in better shape than it really is.
All of which, when you think of it, is simple common sense. But we don't see it that way, maybe because, in the past, the donors orchestras needed were always there. Our mistake would be to assume they're still there today. At some point, you may have talked to every donor who wants to talk to you, and they just won't give any more.
So back to the balance sheet. For-profit companies and nonprofit enterprises both have income and expenses. The income comes from different sources, but those sources aren't infinite. And if the income isn't enough to cover expenses, both kinds of institution are in trouble.
 Footnote: large nonprofits — universities, for instance, or arts institutions — have endowments. Maybe large endowments, worth tens or hundreds of millions of dollars. So these institutions seem to be rich.

But that's deceptive. They can't just spend that money. First because it may have been restricted by the people who donated it, so it can't be used for operating expenses. But that's just the start. You can't keep spending the endowment because, if you do, soon enough you won't have it.
Maybe you're an orchestra with a $50 million endowment. Seems like a lot of money. Now suppose that for 10 years, you spend $5 million more than you take in — you run a $5 million deficit each year — and you raid your endowment to make up the difference. No more endowment.