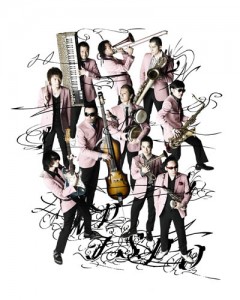 Not so long ago, I happened to have dinner with a businessman — CEO of his not so small company — who'd been asked to join the board of his local orchestra. His take on the orchestra business, speaking as a businessman: All American orchestras seem to do more or less the same thing, and all of them are in trouble. Therefore the business model doesn't work.
Seems simple enough. And a lot of people would agree. But what's being done to change the business model?
My suggestion to this man, assuming he did join the board: First make sure that fundraising and marketing — as done in all the conventional ways — are being done as well as possible. Ditto for everything else that orchestras normally do.
And then turn attention to the artistic side. Stop being afraid of your audience. Stop thinking that you have to do things they already love, and — in all your public presence — stress that this is what you do. This might keep your audience content, but it makes them sleepy. And does nothing to attract anyone new.
Instead, project an artistic vision that's uniquely yours. Don't tell people you're doing the music they love. Tell them you're doing the music you love, and that you're doing it in ways that you love. That your performances are uniquely yours, in ways that can be described in both concrete and poetic terms, ways that can be immediately felt when someone hears a performance — and, in fact, in ways that are immediately clear the moment anyone enters your concert hall, which should crackle with excitement and delight, even before a note of music is played.
Of course that's not easy to do. Of course it's not without risks. But how many orchestras even think of doing this?
Tomorrow I'll offer an exercise that any orchestra could do. (Something I thought of this morning, when someone from the orchestra world asked my advice.) And then, the day after, I'll tie what I'm saying here to what I've already said in recent weeks about how to find and build your own audience.
I also know that my proposal doesn't touch the cost problems orchestras face — the longterm structural deficits, created by spending too much and taking in too little. But if you tried my idea, you might come up with some really lean concerts — without, for instance, expensive conductors or soloists — that might electrify your community. 
Which is yet another subject for discussion.