All through the US, classical music institutions are searching for relevance. They want to be more relevant to their communities.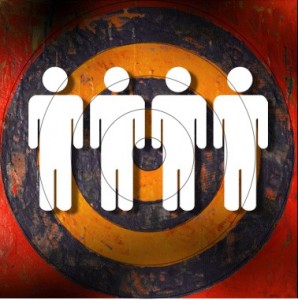 But I think the word "relevant" is itself a problem. It sends us down a path whose meaning and direction isn't clear. And it reinforces some of the attitudes about classical music and the wider world that got us into trouble in the first place.
First problem: 
If we say we need to be relevant, then we're also saying that — right now — we think we're irrelevant. Which means we've defined ourselves as losers.
Much better to step out proudly and say, "We have something wonderful, even if other people haven't caught on to that yet."
Second problem:
If we worry about relevance, there's a danger that we'll pander to the people we wish we could please. We're running scared. So we might do things we don't really care about — things we might not even believe in — just to please the people we think we're not relevant to.
There's a double trap here. If we think we're not relevant because our culture is superior, we'll never get anywhere. The people we tell this to will think we're insulting them. But if we try to jump the relevance gap — if we try to pretend that classical music isn't really different from the culture other people share, by (for instance) drawing cute little parallels between classical composers and current pop stars — we'll also never get anywhere, because other people know that what we're saying isn't true.
Third and biggest problem:
The word "relevant" has no clear meaning. So when we worry about relevance, we haven't defined what we mean. Is classical music relevant? Well, people are going to classical concerts, and listening to classical music radio. So classical music is relevant. It's relevant — passionately so — to the people who love it.
So what we mean, when we say we're not relevant, is that we're not relevant to enough people. Or that there are crucial groups — younger people, for instance — who don't find us relevant
But what do we mean by that? Do we (to just look at younger people for a moment) want younger people to listen to classical music more often? Or to buy more tickets to our concerts? Or just to care that we exist in their community, whether they go to concerts or not?
These are separate problems. They're related; they overlap. But they have to be separated, because very likely they'll be solved in different ways.
And look what happens when we focus more clearly on what we really mean. We start defining our problems. Instead of staring at something huge and cloudy — relevance — we're talking about specific things. Things we can figure out how to address, with plans whose success we can measure.
And the key to these plans — I'm convinced — is something quite simple. We have to believe in ourselves. Or, as I wrote at the start of this, we have to "to step out proudly and say, 'We have something wonderful, even if other people haven't caught on to that yet.'"
Which means we have to do things we believe in. Things we're passionate about. We need an artistic vision, which drives everything we do. We have to make that vision visible. Tangible. Exciting. If the truth be told, we pander too much even to our established audience, fearing to do things we think they might not like. Instead of taking some chances, and stepping out to the center of the stage, and telling the world, "This is what we care about!"
Which solves the dual problem I stated above, in italics, of arrogance and apology. We don't have to tell everyone that classical music is superior. And, at the opposite extreme, we don't have to tell people that classical music will be easy, that it's exactly like things they already know.
We need to trust people. We need to trust that they can — and will — take an interest in things they don't know about, things that are different from what they already know. In music, that should be easy to trust. There's never been a time — not in my lifetime, anyway — when people are so eager to explore so many varied musical styles.
We'll still have to make changes. The people we're trying to reach will have to see that we share their culture. Our music might be different from what they now listen to, but we live in the same world they do. How we show that will be a long story, which I'll tell (and have told) in this blog, and elsewhere. But the key is really to share that wider culture. Not to pretend we do, not to grope toward doing it, not to guess what people will like, but to share — honestly, and for real — their outlook.
Which means that, if we want more people to care about classical music, we'll have to involve people who really do share the culture at large. And — though this might be hard — we may have to realize that some of the people now guiding our efforts aren't the people who ought to be doing it.
But that's a long story. Let's just start by throwing away the huge, vague concept of "relevance," and focus on what we really mean.