…been blogging. Because I've been on vacation, a blessed vacation, in Barbados. Great place to go — no crushing poverty, as on many other Caribbean isles, and no private beaches! You can sunbathe right in front of the most exclusive hotels, if that's what you'd like, or (better choice) on the beach right next to the hotels, with nobody on them. There's not an inch of beach on the island that anyone can bar you from.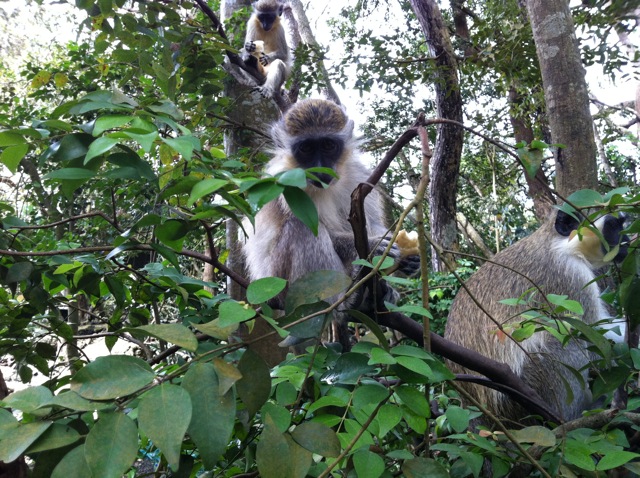 And they have monkeys.
Blog posts did show up here while I was gone, because I wrote them in advance. But then, when I got back, I had to scramble to keep up, and needed attention for things other than this blog.
Triage! It's a way of life.
But here are some things on my mind right now. First, my Juilliard course, where I'm about to teach two classes (one this week, one next) on pop music. Fodder for the discussion that's been roiling in the comments here. Note the assignment I gave the students for this week, to listen to seven pop songs, and tell me in class why they are or aren't art. Follow the link above, and try it yourself!
Next week we'll talk about pop music as commerce. Is it only that? (No way.)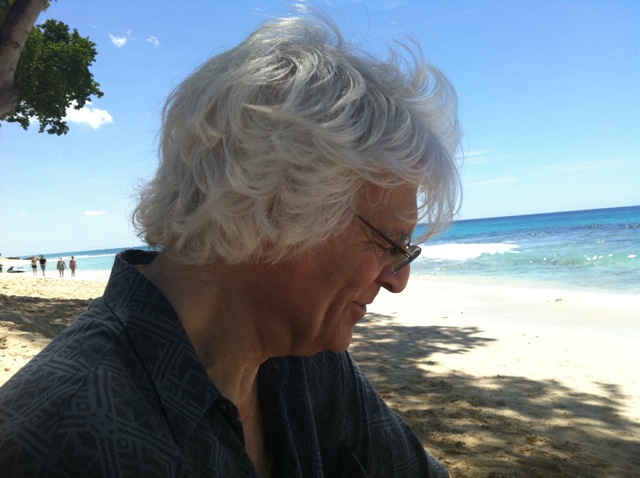 The most important thing on my mind, though, and the subject of tomorrow's post, is a continuing development in New York (and maybe elsewhere) — the emergence of a sustainable, serious new young audience for new classical music. I think this means classical music is finding its future. Very, very exciting!
More tomorrow.
That's me on Barbados, looking so serious!