Here's the title character (and friend), from The Pigeon Finds a Hot Dog!, a terrific children's book by Mo Willems.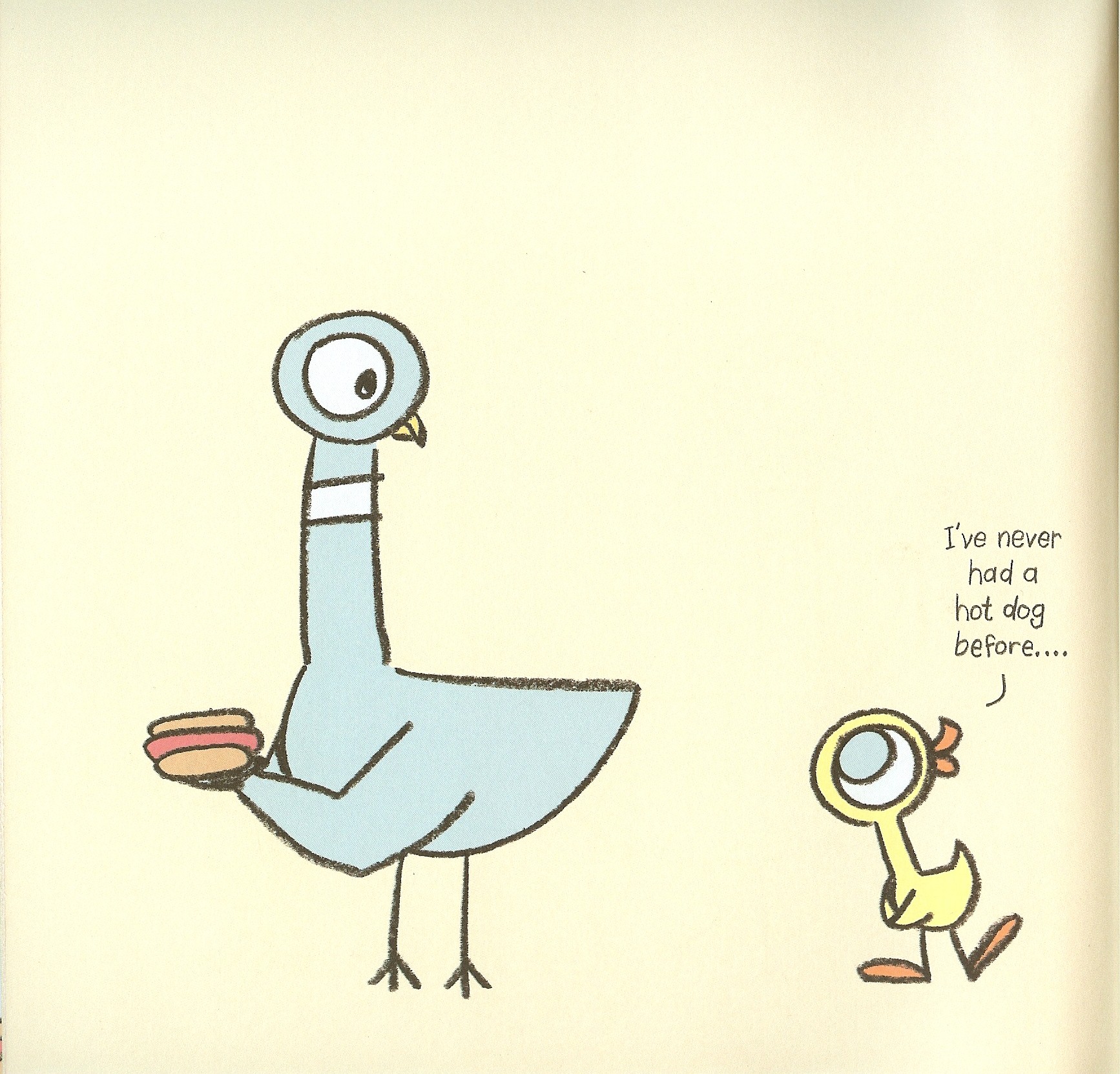 There's a series of these books: The Pigeon Wants a Puppy! Don't Let the Pigeon Drive the Bus! And more.
As anyone can see, the pigeon and his friend owe a lot to modern art. They're completely at home with the visual styles of our time, as are their readers, adults and children alike.
So here's another disconnect between classical music and the outside world. Families love these pigeon books. But if the pigeon looked like a classical concert sounds…need I say more?
(And yes, I know that there's modern music here and there on classical programs. But it's hardly the norm, as the pigeon is in children's book art.)