A followup to my post about The Money Shot, a noir thriller I thought would make a fabulous — and maybe pathbreaking — opera.
But it would be pathbreaking only because — in the manner of Tarantino's Kill Bill films — it's so sexy and violent. And also, maybe, because of its implicit rock & roll ambience, which then would have to be central to its musical language. But in other respects, it's conventionally operatic. And I also take to heart Jay Langguth's remark, in a comment to my post, about noir not being the only contemporary sensibility we don't find on the opera stage.
So here's another idea. Again, I came to it very naively. I wasn't looking for a new opera idea that wouldn't be noir. Instead, I watched Cristian Mungiu's film Four Months, Three Weeks and Two Days and thought immediately that it would make an almost mesmerizing opera.
Certainly it's a mesmerizing film.Its subject, more or less, is the severity and corruption of life under Romania's communist regime, though it's one of the many subtle things about the film that communism is mentioned onlyl briefly. It's story (searing) is about an illegal abortion, and you might appreciate how subtle the movie is when I tell you that it retains its subtlety even though it shows — without hesitating, or softening the image in any way — a late-term aborted fetus. (Hence the title.)
The word "abortion" isn't mentioned and the subject isn't even alluded to, until we see it happening. Life just unfolds, not pleasantly, and at the end, one of the women in the movie says, "We won't talk about this."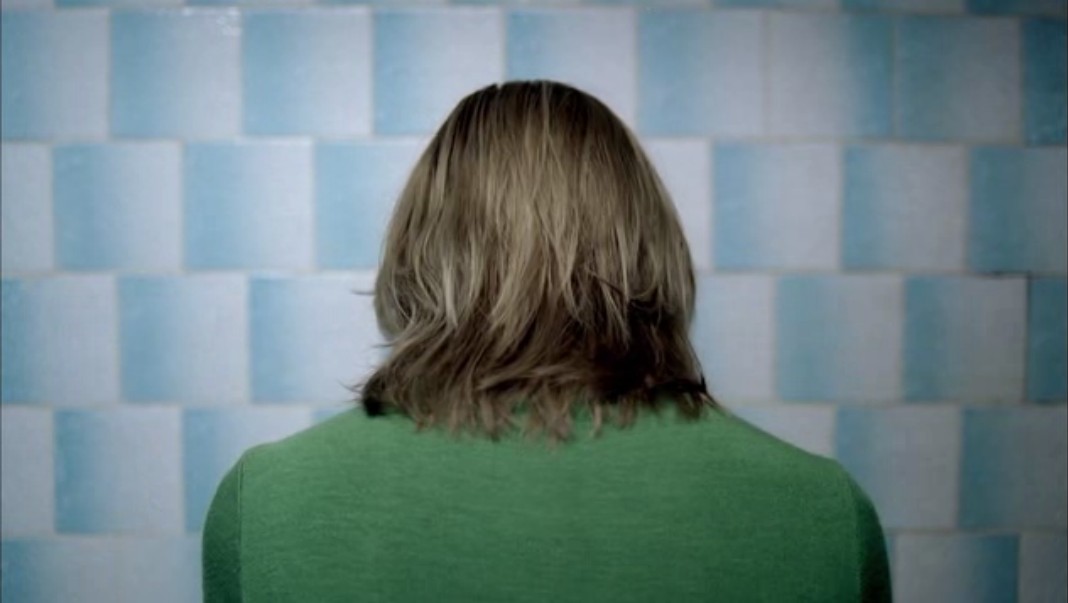 (Which could just as well be said about the communist politics that are always in the background, and even less talked about.)
There wouldn't be a single operatic moment in this opera. Nothing bigger than life, no occasion for melodies, high notes, or arias. (In any style.) The movie is unflinchingly realistic (Mungiu cites Vittorio De Sica, a founder of postwar Italian neorealism, as one of his influences), and the opera would have to be, too. This might fly against some current views of opera, but I think that if opera is going to succeed in our era, it should tackle any subject found in other media, and in every style and mood used elsewhere. This would be an opera for a small theater, using a small instrumental ensemble (I think), and unusually subtle singers. They'd have to act just as well as stage actors do.
One striking — almost hypnotic — aspect of the movie is how still the camera often is. Which (cf. comments to my Elliott Carter post about contemporary poetry) creates a typically modern contradiction, between the unflagging realism of what's depicted in the film, and the nonrealistic stillness with which it's shown. Entire conversations go by (even a loud and shallow dinner party), and the camera doesn't move. At one point we only see one of the people talking. The camera never leaves her, and the other woman in the conversation is present only with her hesitating voice.
I'd want the opera somehow to reflect that. Maybe the instrumental music would find a pattern or motif that it simply repeats, while the conversation takes its own shape. (I did that once in my Mahler Variations string quartet, where a longish passage from Proust is set to music that simply repeats the same chord progression, with parts of it sometimes stretched out to unusual length. But the procedure in the opera would be a lot more severe.)
I don't know if I'll ever write this opera, don't know if in the end it would turn out to be a good idea, don't know if I could ever get the rights, don't know if anyone would produce the piece. See the movie (Netflix members can watch it online), and see what you think. It's worth the time — clearly one of the top films of the past year (with, in case this matters, a big award at Cannes).