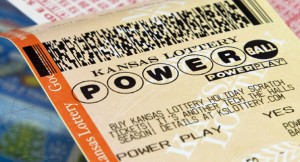 Blog neighbor Greg Sandow posts about the relationship between arts funding and gambling, especially regarding early Italian opera. It's tongue in cheek, but he concludes:
For those without a sense of humor: I know very well that gambling raises moral questions, and legal questions, too, not to mention questions involving real estate. Where would the Met put its new casino? Where in the opera house would there be room enough? 

But let's not forget that gambling — I'll never call it "gaming," its euphemistic marketing meme — has spread throughout the US, and that lotteries are an important source of state government revenue. And let's also not forget that nonprofit arts institutions are, more and more, going down profit-making paths to fund themselves. And that casinos in Las Vegas and Atlantic City have been in the performance biz for years, offering glittering shows by superstars. Pavarotti sang in Atlantic City. So is gambling at the Met really so far-fetched?
I do have a sense of humor, and recognize a blog as a place to write something other than common wisdom (there's no point in having a blog in the first place if not to introduce something new to the conversation). So I come not to criticize his post, but to use the chance to say something about gambling and the arts. Because it *is* used. Not so much in the US, but in the UK a significant portion of National Lottery profits are devoted to the arts, and the same is true in my homeland of Canada. Out here in Indiana the state runs a lottery as well.
State-run lotteries are a very regressive tax. The profits that the lottery firms generate, because they are state monopolies (I can't just go out and be entrepreneurial, starting up my own private lottery), are the exact equivalent to a tax on the lottery sector. All evidence points to the fact that lower-income individuals spend a significantly higher proportion of their income on lotteries than others. If anyone wants to point to this as a "sin" tax, equivalent to the tax on cigarettes, note that (1) the government doesn't run the tobacco companies, and (2) the government doesn't actively try to encourage people to smoke. Lottery funded "scholarships", like the HOPE in Georgia, represent transfers of income from poorer (lottery buying) to richer (college attending) counties. Given that arts advocates would love to shed the image that public funds for the arts benefit only an elite, one would think they would strongly resist funding by such regressive means.