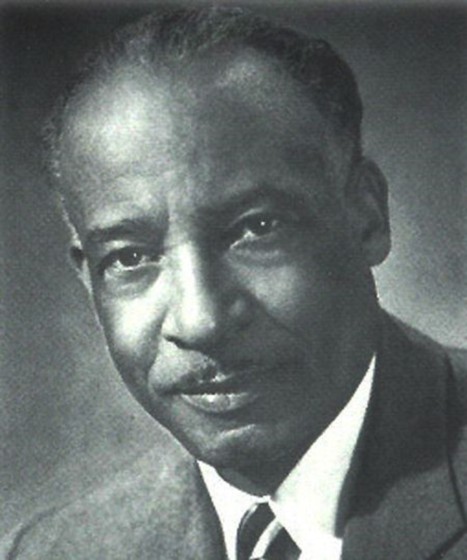 Picking up on my American Scholar piece, Tom Huizenga of National Public Radio interviewed me about the fate of black classical music – and here is his interview.
Our conversation was wide-reaching, and ultimately led to this exchange:
Huizenga: Near the end of your essay, you write: "Might American classical music have canonized, in parallel with jazz, an 'American school' privileging the black vernacular?"
Horowitz: I don't want to sound grandiose, but really it's a question that all of us should be asking today — all of us who care about the fate of classical music in America. What we're looking at right now, this extreme marginalization of classical music, is really the chickens coming home to roost. When I wrote Understanding Toscanini in 1987 and said, "This is a classical music culture built on sand, because it's European sand," most people beat me up for that and thought that I was out of my mind. But I was right. And we're now suffering those consequences. We don't have deep roots for our American classical music culture.
Here's another exchange from the interview:
Huizenga: I love this quote from Dawson that you include in your essay. When he talks about his symphony, even before Stokowski premiered it, he says: "I've tried not to imitate Beethoven or Brahms, Franck or Ravel — but to be just myself, a Negro. To me the finest compliment that could be paid to my symphony when it has its premiere is that it unmistakably is not the work of a white man. I want the audience to say: 'Only a Negro could have written that.' " But it seems Dvořák was suggesting that white composers should be writing symphonies that sound like Dawson's. Are you also arguing for that?
Horowitz: Well, Morton Gould wrote a piece called Spirituals, and of course Gershwin wrote Porgy and Bess, contains some spirituals of his own. More generally, we've had innumerable examples of white composers drawing on the African American vernacular. The problem has been the quality of that work and its marginality. I'll say explicitly I don't believe you have to be black in order to write a great symphony or opera galvanized by great black vernacular music. That's my personal opinion. I happen to think Porgy and Bess is a great opera. The guy who wrote it happened to be white. And you have this quote from Dawson that would seem to suggest otherwise. And it's a compelling quote. It has actually been suggested that the Negro Folk Symphony is "black" not only for its sources but for its very style, which evokes improvisation. But that's a dangerous topic to speculate about — what is "essentially" black or white. You've asked an uncomfortable question, right? And I'm giving you an uncomfortable answer.
And another:
Huizenga: Sometimes it takes an outsider [like Dvorak] to point out the true and valuable characteristics of a culture.
Horowitz: The Europeans tried. They actually would come and lecture the Americans: They would say, "You don't realize the importance of your own African American music." Ravel said that; Arthur Honegger said that. And the Americans — especially in the case of Olin Downes, the chief music critic of The New York Times — said shut up, you're wrong, don't tell us what to do. If you read Olin Downes' New York Times obituary for George Gershwin, your skin will crawl. There is a feeling of contempt there, that Gershwin was overrated and not the real thing.