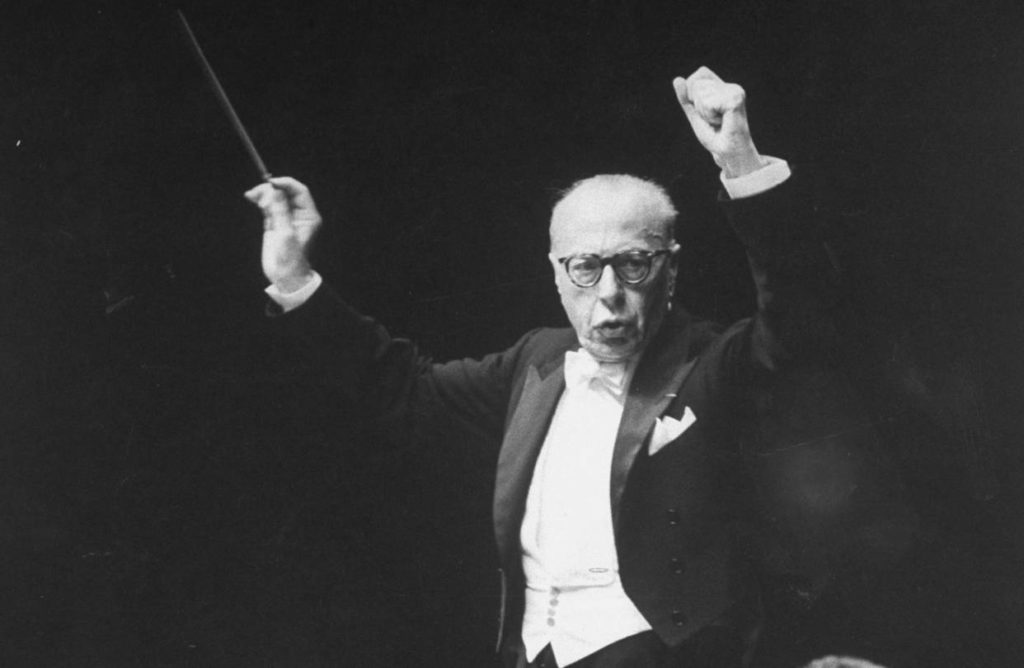 "As admirers of Horowitz's musicianship and resilience, we must face these realities remembering that, in the end, he loaded his baggage onto his back and jogged across the finish line, smiling from ear to ear. Today, the weight of Horowitz's baggage serves mainly to accentuate the magnitude of his ultimate triumph."
Thus Bernard Horowitz on Vladimir Horowitz. These two are unrelated. Bernard, however, happens to be my son Bernie – whose obsession with Vladimir has been the topic of numerous filings in this space.
It has been many years since Bernie began plying me with rare Horowitz recordings in an attempt to bludgeon me toward a more favorable opinion. As I have conceded, he's met with some success.
The most recent Sony Classical Horowitz release – "The Great Comeback: Horowitz at Carnegie Hall" – comprises 15 CDs and an elegantly illustrated 200-page booklet. In a formidable review the other day in Spain's El Pais, Pablo Rodriguez cited Bernie's Sony essay at length. Truly, as Rodriguez writes, it more clarifies Horowitz's epic 12-year retirement (1953-65) than anything previously written. The details are remarkable.
For one thing, there was an incident with George Szell, whom Horowitz (Bernie writes) resented for his "ingratitude and nastiness towards artists – including Toscanini and Rubinstein – who had helped him financially and professionally after he escaped Nazi Germany." When Dmitri Mitropoulos suffered a heart attack, Szell was (inexplicably) chosen by the New York Philharmonic to partner Horowitz in Tchaikovsky's B-flat minor Piano Concerto (which Szell loathed) for the Horowitz Silver Jubilee on January 12, 1953. The broadcast recording of that performance documents a singular feat of symphonic accompaniment: to my ears, a conductor caustically intent on driving every bit as fast as his hurtling soloist.
Afterward there was a party at Horowitz's apartment. As Bernie writes (quoting a private tape of Horowitz in bitter reminiscence): "Szell and his wife . . . walked into the Horowitz's living and room and beheld Horowitz's favorite painting: 'The Acrobat in Repose' by Pablo Picasso. Mr. and Mrs. Szell exclaimed, 'Aha! You see what painting they have here? You see what painting they have here?! It's just like the pianist!'"
This vituperative outburst coincided with self-doubts Bernie also documents: opting for Prokofiev, Barber, Kabalevsky and other moderns, Horowitz had shifted his attention away from Classical and Romantic repertoire; he had opted for a more brilliant instrument; he was experiencing qualms about "the trajectory of his career." He retired from the stage six weeks later.
Some four years after that, Horowitz's daughter Sonia attempted suicide on a motor scooter in Italy. Horowitz's apparently callous response has never made any sense. But Bernie connects this to the tragedy of his brother, Jacob, a hospitalized World War I veteran whom Vladimir had visited daily before Jacob hung himself. Bernie has additionally uncovered poignant documents showing that Horowitz, "an absentee father during Sonia's adolescence," bonded with his daughter in New York shortly before she departed for Italy and her near-fatal accident.
These revelations in Bernie's Sony essay hint at a larger portrait he has unearthed of a young artist unmoored by the Russian Revolution (which decimated his family), then coping for decades with demons of every description – and yet ultimately renewed upon returning to Russia, and to his personal and artistic roots, at the age of 82.