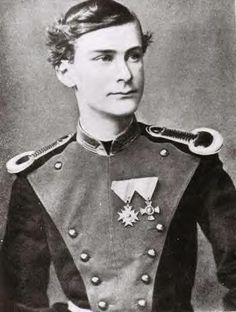 Did Wagner exploit King Ludwig?
In Luchino Visconti's magnificent four-hour film Ludwig, the king is ingeniously cast as an embodiment of the Wagnerian pariah; Visconti has transformed Ludwig's story into a veritable homage to Richard Wagner.
Is Visconti's Ludwig a credible re-enactment of history? Doubtless it could be considered a whitewash job. But not be me. Wagner remains an object of excessive condemnation and mistrust — witness Simon Callow's recent cheap shot, Being Wagner. In writing about Visconti's mega bio-pic for the current Wagner Journal, I felt the need to narrate my own version of events.
I contend:
"As his letters confirm, Ludwig was eccentric, but certainly no simpleton. His instantaneous agenda was to rescue Wagner materially, and to collaborate with Wagner in the project of redeeming German culture. These aspirations were no more deranged than was Ludwig himself. . . . Ultimately, the king and his composer served one another royally. Every other factor bearing on their friendship of two decades shrinks to insignificance."
My article, "Ludwig Revisited," greatly expands a capsule review I wrote for The Wall Street Journal last year. The Wagner Journal itself, edited by Barry Millington, remains a remarkable platform for spirited and informed discussion and debate. It's also beautifully produced. Would that we had a few more English-language classical-music publications of such caliber.
Here's what I wrote, adorned with a sampling of Visconti's breathtaking mise-en-scene: