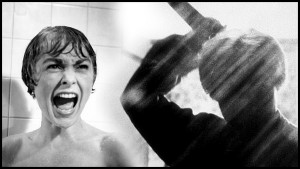 A towering figure in twentieth century American music, Bernard Herrmann (1911-1975) has long been pigeon-holed as a "Hollywood composer." Though he is widely acknowledged the supreme American composer for film (Citizen Kane, Vertigo, North by Northwest, etc.), his concert output remains virtually unknown. Working with the young Orson Welles and later with the legendary radio and screenwriter Norman Corwin, he was also America's foremost radio composer, and conductor of a radio orchestra – William Paley's visionary CBS Symphony – that boldly promoted new and unfamiliar music.
The forthcoming Bernard Herrmann festival in Washington, D.C.  – a collaboration of PostClassical Ensemble, the National Gallery of Art, the AFI Silver Theatre and Cultural Center, and Georgetown University — is the first ever to celebrate Herrmann "in the round" as one of the most important and influential American musical personalities of his generation. It includes world-premiere recreations of two classic Corwin/Herrmann radio dramas with live actors and orchestra, the DC premiere of Herrmann's "Psycho: A Narrative for String Orchestra," a one-hour exploration of "The Music of Psycho" with live orchestra, screenings of 21 films, and much more. In addition to myself and PostClassical Ensemble  Music Director Angel Gil-Ordonez, the participants include the conductor/scholar John Mauceri, the Herrmann scholar Christopher Husted, the Corwin scholar Dan Gediman, the film-music scholar Neil Lerner, the composer's daughter Dorothy Herrmann, and Norman Corwin's daughter Diane Corwin Okarski.
The festival has been undertaken in the conviction that Simon Rattle's performance of Herrmann's  Psycho Symphonic Narrative, opening the present Berlin Phiharmonic season, is a harbinger – that Herrmann is a major twentieth century musical personality whose time will come, and relatively soon. He has never lacked admirers, even venerators, for his incomparable film scores. But no musician capable of inventing the brilliant faux French Romantic opera aria of Citizen Kane, or the immortal shower screeches of Psycho, or the daring Liebestod of The Ghost and Mrs. Muir could possibly have failed to matter beyond Hollywood. That Herrmann's pioneering radio work, as composer and conductor, is a necessarily ingredient in appreciating Herrmann's film genius is in fact one starting point of our festival.
Of the festival's participants, John Mauceri was responsible for rescuing the Psycho narrative from undeserved oblivion. Christopher Husted was responsible for creating the performance materials for the radio plays "Untitled" (1944), about a dead American soldier, and "Whitman" (1944), which pays tribute to Walt Whitman. During World War II, these and other Norman Corwin radio dramas, scored and conducted by Herrmann, were a vital part of the "home front" effort. The radio-drama genre, of which Corwin was the acknowledged master, became a forgotten art with the advent of television. Dan Gediman, a peerless authority on Corwin and the golden age of radio drama, will use audio clips to illustrate the Corwin/Herrmann collaboration and how it fostered Herrmann's film work to come.
The festival screenings (April 1 to 24) will take place at National Gallery of Art and at the AFI Silver Theatre and Cultural Center. The National Gallery of Art screenings are free of charge. Tickets for screenings at AFI Silver Theatre and Cultural Center can be purchased at AFI.com/Silver or in person at the box office. Select screenings will be accompanied by commentary. The other festival events (all free of charge) are:
Friday, April 15, 2016: Bernard Herrmann "Interplay" at Georgetown University (McNeir Auditorium)
PART ONE: 1:15 to 2:45 pm–Dan Gediman on radio drama (with audio clips)
— Corwin/Herrmann: "Untitled" (1944) – radio play with live actors and GU Orchestra; directed by Anna Harwell Celenza
–Dorothy Herrmann on her father's magnum opus, the opera Wuthering Heights (with audio clips and a film clip from the film The Ghost and Mrs. Muir)
–Discussion: Gediman, Herrmann, Christopher Husted, Neil Lerner, etc.
PART TWO: 7:30 –Dan Gediman on the legendary Norman Corwin/Bernard Herrmann collaboration, illustrating an organic interpenetration of script and music (with live excerpts from "Untitled" with the GU Orchestra)
INTERMISSION
— 8:45: Christopher Husted on the CBS Symphony, created by William Paley and conducted by Herrmann as a showcase for new and unfamiliar music (the antithesis of David Sarnoff's NBC Symphony, with Toscanini). (with audio clips)
–9:15: Neil Lerner on Herrmann the film composer – how his collaborations with Orson Welles and Alfred Hitchcock built on his radio work with Corwin (with film clips)
–9:45: Discussion
Saturday, April 16, 1 to 6 pm: "The Music of Psycho" at National Gallery of Art Film Auditorium
PostClassical Ensemble conducted by Angel Gil-Ordóñez
1pm – Dan Gediman introduces "Whitman" (with audio clip)
1:15 pm – The classic Norman Corwin/Bernard Herrmann radio play "Whitman" (1944) with live actors and PCE conducted by Angel Gil-Ordonez (world premiere of the reconstruction by Christopher Husted). With Sean Craig as Walt Whitman; directed by Anna Harwell Celenza.
1:45 pm – "The Music of Psycho" – a presentation by Neil Lerner and Christopher Husted, with live musical excerpts (Herrmann and Bartok) performed by PCE conducted by Angel Gil-Ordonez (60 min)
2:45 pm — Intermission
3 pm – Psycho (1960) – (110 min)
5 pm – Discussion (Dorothy Herrmann, Gediman, Lerner, Husted, Horowitz, Gil-Ordonez, etc.) – with additional audio and film clips
Sunday April 17, 2016 at 3:30 pm:  Concert at National Gallery of Art West Garden Court
PostClassical Ensemble conducted by Angel Gil-Ordóñez; commentary by John Mauceri
David Jones, clarinet
Natenal Draiblate and Eva Cappelletti-Chao, violins
Phillipe Chao, viola
Benjamin Capps, cello
Bernard Herrmann: Souvenir de Voyage (Quintet for Clarinet and Strings (1967)
Lento; Allegro moderato
Andante (Berceuse)
Andantino (canto amoroso)
Intermission
Bernard Herrmann: Sinfonietta for Strings (1935-36)
Prelude: Slowly
Scherzo: Presto
Adagio
Interlude: Allegro
Variations
Bernard Herrmann: Psycho: A Narrative for String Orchestra (1968, restored and edited by John Mauceri in 1999)
            DC Premiere
Discussion: Festival Wrap-Up with John Mauceri, Christopher Husted, Angel Gil-Ordonez, and Joseph Horowitz