A press release just arrived, saying: "Aaron Betsky today announced that he will be stepping down as Director of the Cincinnati Art Museum effective when his successor is named. " The release made no mention of where he will go next.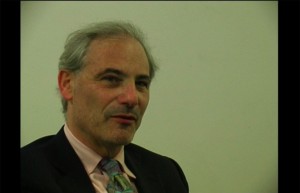 The move is not a surprise to me: I've written about Betsky's tenure in Cincinnati a couple of times and I've thought he was a bad match for the job. He did some things well, but I didn't agree with much of his program and I have suspected that the board was uncomfortable too. (My previous posts are here, here and here. I did write one positive post, here.)
Today's press release  said:
During the past seven years as Director Mr. Betsky has significantly enhanced the museum's collections, exhibition program, and physical facilities while balancing the budget each year and increasing the endowment by 18% despite the challenging financial environment.  In 2011 the 132-year old museum had its second highest[sic] attendance and in 2010 it's[sic] third highest[sic] visitor attendance in recent history.
Ah, but at what cost? As my posts indicated, several museum employees fled the museum, his taste in art, lack of scholarship and ability to raise money was questioned, and his schedule of exhibitions was very mixed. Those high attendance numbers were achieved only by presenting exhibits, like wedding gowns, that were beneath the museum.
On another troubling note, about ten days ago a publication called City Beat published a rather positive piece about Betsky; that he let the reporter go ahead with it — he must have known this was coming — also says something about his character.