When grumblings about a museum director start to make headlines, a change is usually in the offing. Given the article published in the May issue of Cincinnati Magazine, which an RCA reader pointed out to me this morning, I'd say Aaron Betsky, director of the Cincinnati Art Museum, is on his way out. But it's getting a little ugly.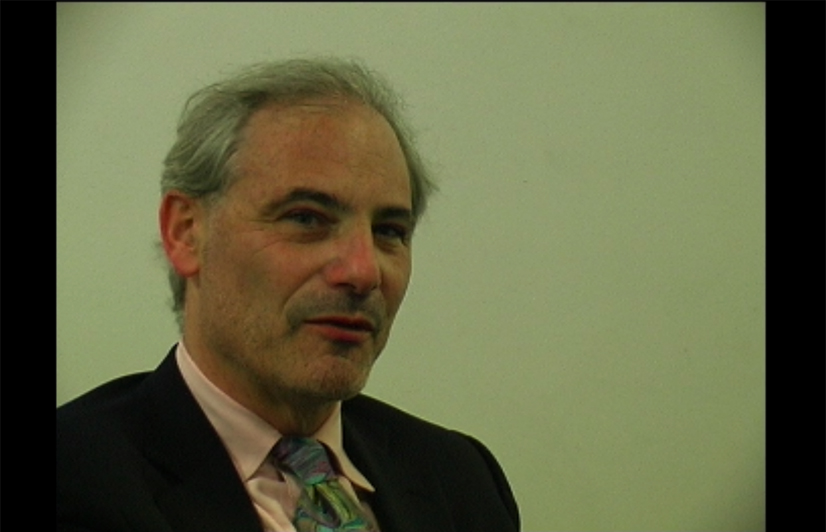 Watching from afar, I've both praised and panned moves by Betsky in the last few years (here,  here, and here, for example), but if the article is accurate — and it is certainly written with authority by RJ Smith — I may have been too generous to him. His management of the museum in things both large and small is open to interpretation, of course, but once the stage described in the article is reached it's usually hard to turn the situation around. No wonder he's up for the architecture job I mentioned here.
I won't attempt to recap the entire magazine article, but here are a few key passages:
…a small but fired-up cluster of folks with money and the luxury of time are watching every move Betsky makes, probing for mistakes, working to depose a director they can't abide. They blame him for a string of high-profile departures from the museum staff, including a beloved and successful curator. Last summer, that curator's exit precipitated…an unheard of attempt to contest the handpicked slate of candidates for the board of trustees…

…employees within the museum, former employees, donors, ex-trustees, shareholders…complain that Betsky has a temper. That he surrounds himself with sycophants. That he does not have a PhD in art history. That his writing is superficial and would never stand up to an academic peer review. Some note with alarm that he is too interested in art produced within his lifetime…

…They hate the Pinocchio statue that stands at the front door of the museum. They hate the black fringe curtains that now hang in the Schmidlapp Gallery…They hate that he used to park his car in his assigned slot even when he was out of town, just to make it look like he was hard at work. Once he realized the staff had noticed, they say, he retaliated by doing away with assigned parking. (Betsky claims he got rid of assigned parking because it was too much of a meritocratic hassle.)…

…The dissent burst into the open last April, when the museum announced that Benedict Leca, curator of European painting, sculpture, and drawings, was leaving to become curatorial consultant for the Art Gallery of Hamilton, Ontario. …He brought dazzling, ambitious, and successful exhibitions of Gainsborough, Rembrandt, and Monet that boosted attendance figures. On the eve of his departure, a group of protesters occupied his Monet exhibit, unfurling a banner that declared their disbelief….Leca was [also] good at raising money for the museum…

…Chief Curator James Crump announced his exit shortly after mounting the career-spanning exhibit of photographer James Welling in February. Chief Conservator Per Knutås and others have also left. [More on that here.]
Oh, by the way, Betsky can't seem to raise money, the article says.
Betsky does not do well by himself. Instead of attempting to see if and where he's at fault, either in style or substance, and discussing the charges of his critics (this is very hard to do, but still, that's part of the job), he deems them "frightened of change and ignorant of how an art museum works." Then he adds "… There are some people who believe any change, big or small, must not happen."
Then it gets worse: threatening, anonymous e-mails and letters suddenly start to arrive in the reporter's inbox, apparently from Betsky's supporters. Some backers also hint that his detractors are anti-Semitic and homophobic, as Betsky is both Jewish and gay. The only incident given in support is a donor who says he lost confidence in Betsky when he said he wanted to bring back the Robert Mapplethorpe photographs that fueled the culture wars of the late '80s/90s (as if we need that); the guy went home and wrote the museum out of his will. What was Betsky trying to prove by waving a red flag in the face of a donor who experienced that horrible incident right there in Cincinnati?
Dealer Mary Ran rightly dismisses the bigotry charges by pointing out that "…the art world is gay and Jewish" and adds that critics don't like Betsky for other reasons. Certainly, there are plenty Jewish and/or gay directors in museums around the country that have not had problems. Cincinnati's trustees surely knew that Betsky was gay and Jewish when they hired him, and it didn't seem to be a stumbling then. I'm not buying it.
Even Betsky bats bigotry away, mostly: "I would say that I have not encountered any overt discrimination or, uh, problem with either my sexuality or cultural background. Are there undertones? Absolutely." He wants cover. Earlier he said that the difference between 1990 and now are night and day.
This is a sad situation. The only ray of light I can see in this darkness is that it shows that people care about the museum's future. If Betsky doesn't get that academic job, I have to ask the old question: can this marriage, so to speak, be saved?