It has been more than a year since the Foundation of Prussian Cultural Heritage  set off a furor by deciding to mothball, for at least several years and possibly indefinitely, about half of the Old Master paintings now on view at the Berlin Gemaldegalerie. The other half would go to the Bode Museum, necessitating the storage of about half the Old Master sculpture on view there. This was all in the name of making space to display a 20th century art collection of uncertain importance, a condition of the donors, Ulla and Heiner Pietzsch.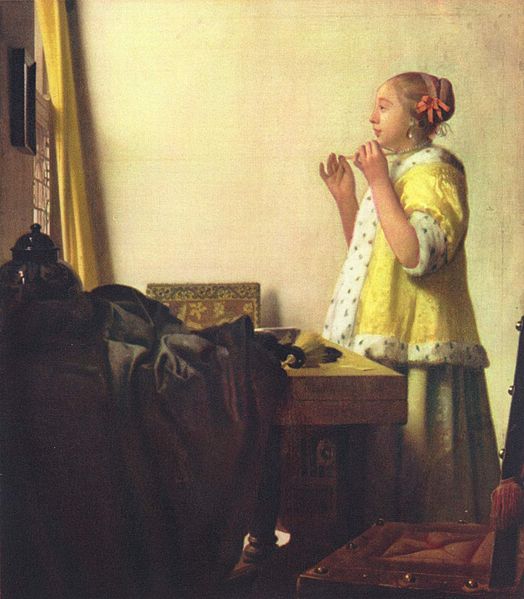 Petitions were launched (read my previous posts here, here, here and here) and Berlin cultural authorities ordered up a feasibility study for alternatives to their plan. That plan did have the merit, eventually, of uniting Old Master paintings and Old Master sculpture in adjacent buildings on Museum Island. The problem was, and is, how long that was going to take — leaving the art off view. Many a project has been delayed in Berlin for lack of funding.
So although this was never a battle of old art vs. new art — at least  not to me — and it was always a matter of why put masterpieces out of circulation, that's the way it was often portrayed. Especially because the donors were demanding control of the display of what some have said is a mediocre collection of 20th century art.  Their pressure to withdraw the collection if they were not satisfied was about the get them a building designed to show Old Masters.
That feasibility study was supposed to come out in spring; it still hasn't. Now, according to an article in Der Taggesspiegel, there's a new idea. Nothing is certain, it cautions — but there is a lot of  talk in the air.
Now, I don't speak German and am relying on web translation and a little help from my friends who do speak it, but here't the gist: The Old Master pictures will stay where they are in the Gemaldegalerie. The 20th century art will go in a new building, to be built on the open space at the Potsdamer Straße.
This is not a great solution: it leaves as is the separation of Old Master paintings and Old Master sculpture, which should be seen side by side. But at least the pictures will not be sent to storage.
The study is now set for release in December, when the Heritage Foundation next meets.
BTW, the petition launched by Jeffrey Hamburger of Harvard, opposing the mothballing, now has 14,430 signatures.
Photo Credit: Vermeer's Woman With A Pearl Necklace, from the Gemaldegalerie's collection