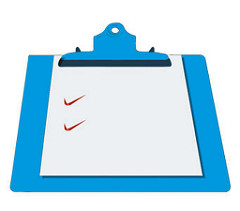 I have spent most of the last twelve years advocating for a robust understanding of the nature and value of effective community engagement for arts organizations. While much (much) work remains to be done, there does seem to be greater acceptance of the need for substantive relationship building on the part of arts organizations.
Assessment
Assessment is another matter. There remains a lack of common understanding of community engagement. That makes assessment extremely difficult! Beyond that there are a couple of different categories that need addressing. Finally, assessment of any kind has been difficult for nonprofit arts organizations. Busy with "doing," organizations have been reluctant to commit to post-event analysis and reflection. There is little history of quality evaluation.
Engagement Process
With respect to community engagement, one category to consider is the quality of the engagement process. Part I of this is assessing the depth of the organization's commitment to engagement. Without deep commitment no significant engagement is possible. (I may expand on this in a future post.) Part II is taking a look at how well any project addresses engagement parameters like mutual benefit and collaborative design and implementation. (See Evaluating Engagement.)
Engagement Results
Community engagement activities must, as mentioned above, benefit all participants in tangible ways that are meaningful to them. For an organization to assess its efforts, goals or benchmarks must be established in the planning process. These can be compared to the results, forming the basis for evaluation. The community participating in the project chooses its goals based on the outcomes they desire. The arts organization does as well. (For more on this, see Evaluating Engagement: Outcomes) The major caveat is that the traditional "go to" criteria for arts organization results–immediate attendance/ticket sales improvement or increased giving–are often not realistic given the time it takes to achieve such ends when dealing with new communities. (See Planting Vineyards and Air Fryers: I)
Research
My work has focused exclusively on community engagement as practiced by individual organizations. Assessment of the broader impact of engagement falls under the category of research. It has only been within the last decade or so that enough nonprofit arts organizations have been attempting things that they call community engagement to warrant sector-wide analysis.
In spite of the fact that I spent over three decades in academia, research was never my thing. I have great respect for (and am a bit in awe of) the many researchers I have known and with whom I have worked. As the practice of engagement (and the implementation of activities sometimes erroneously referred to as engagement) has grown more widespread, it may be time for those who are researchers to expand their work examining the status of community engagement in the arts.
As one small effort toward supporting such research, the Community Engagement Network is presenting a Conversation entitled "Summary and Status of Research in Community Engaged Arts" led by Dr. Kathleen Riemenschneider on Friday, April 29, at Noon EDT. Signup for that event is available here: https://us06web.zoom.us/meeting/register/tZAuduysrjwpHtJP8tlekFJnLlq9wFdm8pu0. For further information (as well as the signup link) see here: www.artsjournal.com/engage/community-engagement-network#conversations. Feel free to invite colleagues.
For a background paper, follow this link: https://tinyurl.com/mr3wxjah.
Hope to see you on the 29th.
Engage!
Doug
Image: