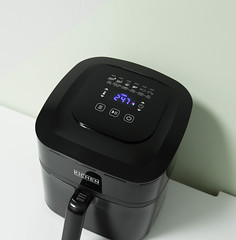 Last time (Air Fryers: I) I discussed the difficulty (and time-consuming nature) of "selling" things (whether air fryers or the arts) to people who did not understand the need for them or appreciate their value.
This time I'd like to address a related but potentially uncomfortable topic. How much more difficult is it to sell things when the consumer's view of the maker/seller of the product is negative? There are people who, because of their beliefs about the company, have nothing to do with Amazon, Chic-fil-A, Hobby Lobby, Nestlé, or Walmart. That's just a partial list, but you get the idea. What would it take to get them to change their minds? Likely it would involve public statements from the company directly accompanied by significant changes in the corporation's behavior.
Some (perhaps many) people view the nonprofit arts world as a creature of the elite, the 1%. They associate our work with wealth and power and, as such, are predisposed to distrust us. This is a generalized distrust.
Others have had negative experiences with arts organizations, having felt used to sell tickets or secure donations. "When did you ever talk to me except when you wanted me to buy a ticket or needed my endorsement for a grant proposal?" These people actively distrust that organization and, by extension, others in our industry.
If it is difficult and time-consuming to sell to people who don't understand the product, how much more so is it when those people are wary or even harbor ill will toward the organization? It will take much time and effort to build enough trust before we can even begin to work on the sale of our unfamiliar commodity. Here again, community engagement, which is rooted in the development of trusting relationships, is the only path toward the necessary healing. And, again, it is not community engagement's fault that the process of relationship building and/or repair takes time before it yields the results we need.
Engage!
Doug
Photo: