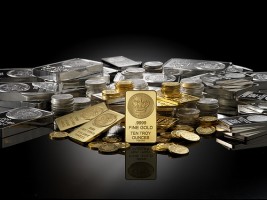 One of the more pernicious ideas used to denigrate community engagement is the claim that it's "just charity work." This implies that any community not already participating in the arts has no resources to bring to the table. That's preposterous. Every community has cultural resources and many, if not most, have financial resources that can be applied toward things it feels are truly important. Significant self-funded philanthropic work is being done in Black communities, Hispanic communities, and a wide variety of immigrant communities. Dollars are there. Assuming otherwise is ignorant, arrogant, and just plain wrong. It also cuts us off from the potential benefits of those resources.
Of course, the only way to have our work considered important by those communities, and thus to be considered for such funding, is to do things that those communities recognize as being important to them. Doing those things provides access to categories of funding that would not have been possible otherwise. As I've said before, it's not an issue of dividing the pie into smaller pieces but of baking more pies. (Zero Sum Funding?)
I mention this now because over the past few months I have kept returning to the example of the Riverside Art Museum. As I said in an earlier post:
[The Museum's] work in fostering relationships with Riverside's Latino communities had resulted in donations to purchase art. . . . [As a result] the actor and comedian Cheech Marin had recently lent a portion of his Chicano art collection to the RAM for an exhibition. As a result of that experience and as a result of the enthusiasm he saw in the community's response to it, he is partnering with the Museum and the city of Riverside to create the Cheech Marin Center for Chicano Art, Culture, and Industry in a repurposed library (that is being replaced by a new building) that will be five times the size of the Museum's current space. This is one of the best examples I've seen putting to the lie the idea that community engagement is a one-way drain on resources. 
The update as reported in the New York Times last January (yes, I know, I'm very tardy writing this post) is that the funds for the renovation have been raised and the Riverside city council has agreed to provide $1 million per year for 25 years to cover operating expenses.
This is amazing news on a number of fronts; but what I'm focused on in this post is that the relationship building work that RAM did with the Latino communities in Riverside was not done in order to get Marin's support. They did that work because the Latino community was a vital part of their city. The byproduct of that work was this never-otherwise-possible massive expansion of the museum.
I often describe community engagement as the "pure research" of our industry. We don't know what will result or even if it will be successful. But if we don't do it, we'll never be in a position to benefit as the RAM has done.
Charity work, indeed!
Engage!
Doug
Photo: