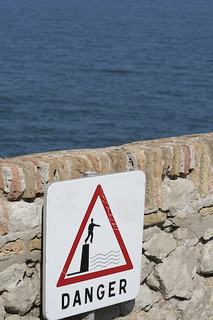 We are all (or maybe I should say most of us are) overcome with unanswerable questions. COVID-19 dominates our thinking and has drastically altered our lives. We are faced with impenetrable uncertainty about what comes next . . . and when it will come.
This is true for us as individuals. And while it may be difficult to focus too much on the fact, it is also true for our arts organizations. In both cases, whatever the new normal will be will be different, perhaps significantly so, from the old normal.
Almost inevitably, there will be more remote working, more video conferencing, more online access to cultural events–not like now, but more than there was. Handshakes and hugs among colleagues, even if they return, will be more circumscribed or at least less automatic. We will have a new appreciation for the gift of being able to see each other face to face; and, I hope, we will value the people who take advantage of our cultural offerings more deeply than before.
I have advocated for using this time to think about the future in new ways–Crisis as Opportunity and Community Citizenship. We can't be about our normal business so why not imagine and prepare for a future in which we take steps leading us toward indispensability?
However, my thoughts are also turning a darker corner. I fear that the rampaging growth of income (and most other) inequality is going to be a raw wound on the other side of this crisis and that the nonprofit arts industry could be caught up in a widespread reaction against it. This post and others that follow will explain the fear; and, if I'm lucky, maybe writing about it will ease my mind.
I am not a historian or a sociologist, but I read enough to worry. On April 19, the New York Times published a series of articles addressing economic inequality in the U.S. One of those articles–Portrait of a Vulnerable Nation–was particularly stunning. Full of graphs, it demonstrates how the "haves" have gotten exponentially "havier" while the rest of the population has seen little or no improvement or, worse, deterioration in their situation over the past 40 years. I knew it was bad, but this article caused me heart palpitations.
It is this that forms the basis of my unease about our future and will be the focus of my next few posts.
Engage!
Doug
---
This blog post is part of a series. If you'd like to see the whole series in one place, click here.
---
Photo: