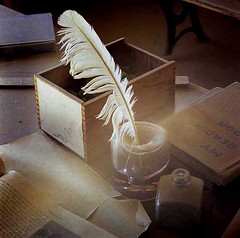 The New Year seems to be a good time to try to set down some of my basic thoughts about the need for and the path to effective community engagement. As often happens on this blog, this is a very rough first draft. Refinements will follow.
---
Whereas
The environment that nurtured the development of the nonprofit arts industry has changed radically. The sum of these changes create an existential threat to the future of that industry.
Economics

As a particularly labor intensive industry, increases in productivity will never keep up with rising costs. Future expenses will only rise, usually exponentially.
The pool of arts-specific funders (individuals, corporations, and foundations) is shrinking.

The industry is largely rooted in the European aristocratic cultural tradition. The percentage of the population raised in that heritage is declining rapidly.
For at least two generations public elementary and secondary education has severely curtailed arts learning/participation opportunities.
The number of leisure and expressive options available to people has skyrocketed, leaving arts participation as but one of a myriad of choices.
Marketing that depends on a population inclined to be interested in the offerings of an industry (merely "getting the word out") will fail when the number (and percentage) of "the inclined" is plummeting.
Be It Resolved That
For the future viability of the industry and the health and vitality of communities, substantial change in orientation and practices is necessary. These changes must include:
A revised vision of the core mission of our field–from focus on art to focus on connecting people with the arts.
An understanding that the arts are a resource for individual betterment and community improvement.
A belief that service to individuals and communities is one (but not the only) important aspect of our work.
An intense focus on expanding the number of people we serve and who value our work as essential, that is, community engagement. We must do this by

Developing more effective attendee-focused marketing practices; and
Building relationships with new communities. This must be based on:

Understanding of the long-term nature of this process.
A genuine interest in creating an environment that welcomes new communities.
Approaching communities with humility and respect along with a genuine desire to learn about those communities. This must be accompanied by a deep commitment (with demonstrable results) to equity and inclusion.
Clarity that our survival depends on success in this endeavor.
Engage!
Doug
Photo: