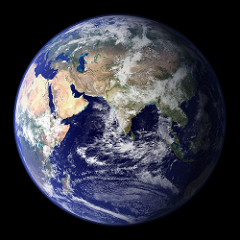 I began pondering issues related to community engagement almost 30 years ago. I began writing material that led to my first book on the subject about 10 years ago. And I started this blog about 7 and a half years ago. In all that time I assumed that my messages were pretty specific to the cultural and social history of the United States and to its arts institutions.
To my considerable surprise, in the last six years I have been asked to be a keynote presenter at conferences in Canada, Beijing, and Singapore and to do a couple of Skype-based guest presentations for a class at the University of Vienna. This year I have been asked to speak at conferences in Australia and Chile.
What has become clear to me is that the economic pressures faced by institutions presenting Eurocentric art forms are, throughout the world, forcing greater attention on spreading the reach of those arts. Community engagement is to my mind the best available means of doing so. (This is even true in a state-controlled society like China; or perhaps it is especially true there given the cultural dissonance that Eurocentric arts represent.)
At least some of the sources of this seeming universality seem to be:
Presentations by arts professionals are expensive and will become increasingly so thanks to the "cost disease." This may not be exclusively true of Eurocentric arts, but it is certainly true of them. Ever-increasing revenue sources are essential.
The greater the disconnect between the cultural background of the broad populace and that of the roots of the arts presented, the greater the pressure for change. Rapidly shifting demographics and growing political power of native or indigenous peoples are major factors here. This is also true where Eurocentric arts have been transplanted to a place where they have no historical ties, like China and Singapore.
The vast majority of fundings sources–whether individual, corporate, foundation, or government–want or need to see evidence that their support is valued by more than the small percentage of any population that is enthusiastic about Eurocentric arts. (And need I observe that this is a declining percentage?) There are, of course, some funders that have a commitment specifically to these arts, but they are few in number and are not a growing cadre.
These are certainly preliminary thoughts and I may confirm, expand, or revise them after my trips this year. Also, I acknowledge that my conversations and experiences have been limited in comparison to the cultural richness of peoples around the globe–notably my lack of contact with on-the-ground sources in Africa. Nevertheless, it appears that the concern for connecting greater percentages of our communities with the arts seems to be a growing, not a declining, one.
Engage!
Doug
Photo:
Some rights reserved by NASA Goddard Photo and Video Image by Reto Stöckli; enhancements by Robert Simmon