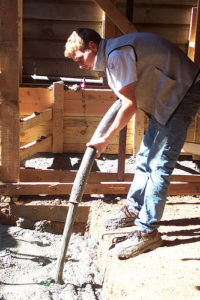 Community engagement practitioners are frequently asked to justify their work using traditional arts marketing/development metrics: ticket sales and donations. Don't get ahead of me. This is not a touchy-feely objection to practical outcomes. Ticket sales and donations as well as grants from "unusual suspects" and friendlier public policy for the arts are all results of effective community engagement . . . eventually. However, when anyone in any field is attempting to sell things to a new group, if that group does not have any relationship with the seller or does not see any way it benefits from the product, sales can only come after considerable effort is put in to establishing a relationship, getting to know the people, and demonstrating to them (not simply telling them) the value of that product. In the arts, with at least some groups, this process is made more difficult by our being identified with "the 1%." It's not simply that we're an unknown. It's that we are seen as representatives of a power structure in which they have no trust.
So, with many, if not most, new groups, phase 1 of engagement is establishing trust and demonstrating value. The indicators of success are not (yet) sales and donations. Instead, this is the phase where relationship benchmarks are crucial. Are people willing to meet with representatives of your organization? Do they tell their friends and invite them to discussions? Do they begin to ask in what ways they might work together with you? Do other groups start to come to you based on what they've heard about your work with the first group?
The answers to these questions (and many more that can be tailored to your particular situation) demonstrate the depth of the relationship. The impulse to push too soon either in programming or sales/development is understandable. It is also almost inevitably counter-productive. We don't ask strangers or brand new friends to lend us money. And we don't try to build a house until after the foundation is poured. Early in the relationship building process what is important from a management point of view is making certain that trust and understanding (on both sides) is growing.
When that is established, phase 2, the exploration of programming ideas (demonstration of benefit) and results closer to the "bottom line" become more reasonable.
I am aware that there are objections to anything that does not yield immediate results. We as an industry are stretched thin both in terms of personnel and finances. However, for there to be any future for our work, we must drastically expand our reach. An expensive, labor intensive industry cannot long survive with the support of only small percentages of the total population. Community engagement–targeted relationship building–is one of the only practical ways of achieving this end.
Engage!
Doug
Photo:  Some rights reserved by Telstar Logistics