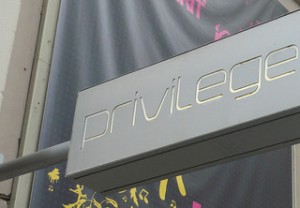 People concerned about issues related to the arts and equity (funding is just one area) have used many terms to describe the juggernaut that is the world of symphonies, ballet companies, museums, and theaters. Most of the terminology used is either offensive or absurdly complex (and/or unwieldy). "Mainstream" illustrates the former. It implies this Eurocentric world to be the standard, the "normal." It places it at the center, marginalizing those organizations that, by use of the term, are outside the mainstream. Another descriptor, one of my favorites–European aristocratic cultural tradition preservation societies–illustrates the latter (and is also, of course, a "bit" confrontational).
For the record, I do understand that many members of the symphony/ballet/museum/ theater world do not consider themselves juggernaut-worthy. Most are painfully aware of their constant struggle for funds, recognition, etc. and cannot imagine themselves to be "big dogs." But their perspective is from the top of the food chain. It is only those arts organizations that are profoundly under-resourced in comparison that can see this.
Recently I have begun to experiment with a new label. The issue here is the historic preference given to presenters of a particular cultural tradition in the context of a rapidly diversifying society. Eurocentric arts organizations receive (and have received) the lion's share of resources (financial, human, "infrastructural"). The system favors these institutions. "Systemically privileged" reflects that preferential treatment. It also names the issue in a fairly straightforward way. So, for the time being, I'm going to give this a whirl: systemically privileged arts organizations. I invite–with some trepidation knowing how fraught this topic is–your thoughts. What am I missing? What invisible (to me) assumptions does this include? (I am well aware that I have many blind spots.) In other words, what are some of the ways that this is as unworkable as so many of the other labels we attempt to use? Of course, if you like it, feel free to use it yourself.
The continuation of the level of privilege these institutions enjoy is socially and politically untenable given the demographic upheaval we are experiencing. (It is also, of course, morally indefensible even if historically understandable.) But until we have good ways of naming it and discussing it we will be difficult to make any significant changes.
Engage!
Doug
Photo:
Some rights reserved by Dr Stephen Dann