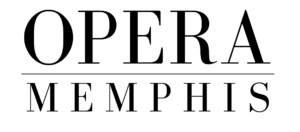 Typically, when I see a headline like this: Opera Memphis Kicks Off Effort to Diversify Audience, I cringe. Not because I don't believe in diversifying our audiences. I clearly do. However, too often it is done badly and for pretty poor reasons. (See The Self-Centered Pursuit of Diversity) I can't speak to the company's motivations or even to much extent about their practices in attempting this. However–stop the presses–if you read the article you discover something quite bizarre.
"[T]he company is seeking input from the community about how to close the racial gap in its audience demographics."
(Emphasis mine)
I had to read that sentence several times to make sure I had it right. Rather than beginning with a "solution" they had intuited from their own perspective without getting feedback from those they might want to reach, they are attempting to have conversations with them. Indeed, the article goes on to say that "Opera Memphis hopes to spark an ongoing discussion about how best to serve minority communities in Memphis. The organization says that discussion in turn will shape not only future engagement but also the creation of a [program] for singers, directors and coaches of color."
You don't (successfully) begin any relationship by assuming 1) that you know what the other party needs/wants and 2) that you can provide it. Relationship building (AKA engagement) begins by listening and learning.
It's not a given that any community will have large numbers of people (or any) interested in the work your organization presents, especially if you are not willing to consider any alterations to your programming. (See Excellence and Engagement: III) However, you'll never know if you don't ask, if you don't have conversations in which you seek to learn.
I have no idea how sincere Opera Memphis is or how successful they will be in this endeavor. But I believe this is the first time I have ever seen a newspaper article about an arts organization focus on the fact that they are beginning to talk to people. Bravo Opera Memphis!
Engage!
Doug