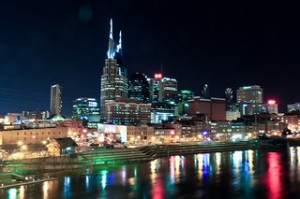 In my last post I reflected on the 2014 Americans for the Arts Conference in Nashville. I concluded by mentioning an important session on diversity and promised a follow-up. There is much discussion (lip service and otherwise) of and occasional work toward diversity and inclusion in the arts industry. One difficulty is that much of the support infrastructure in the arts is connected via metaphorical superglue to the white monied establishment. Much of the time, this connection and its effects are unconscious, making progress or even dialogue difficult.
In Nashville, the last session I attended was titled "How Do You Diversify Arts Consumers While Maintaining Stability," facilitated by Carmen Morgan of LA's LDIR (Leadership Development in Intergroup Relations). I mentioned in my previous post that it was a session that allowed for some real expression of feeling from minority group members about the experience of working in majority-dominated environments and, to my mind, some real listening as well. Granted this was a self-selected group early on a Sunday morning and that there was an assumption of some basics (for example, deep awareness of white privilege as well as the difference between prejudice and structural/institutional racism and other -isms). Nevertheless, it seemed to me, as an over-educated white guy, to be a productive session. I've heard minority group members be open about their experiences before, but never at an arts conference. It's probably not inappropriate to mention that there would be those who might believe the session content strayed from its title, but addressing that title can't take place without understanding the experience of minority group members inside our organizations.
I am continually struck by the fact that good practice in diversity/inclusion is the same as good practice in community engagement; I guess that should be no surprise. Ms. Morgan pointed out that diversity/inclusion work should be systemic and not episodic. Organizations do not get to check their diversity effort box and go on to the next thing. Ditto, community engagement. I was struck by her statement "Communities want to be understood." That's a good concept to bear in mind and one that demands effort (being there, listening) to accomplish. Again, ditto community engagement. When she admonished us to "use privilege for good," I was reminded of the feeling I had as a professor when I earned tenure. I had a responsibility to my institution and to my colleagues to use my tenured status to support the long-term good of the institution and, particularly, those around me who did not have tenure. Arts organizations as bastions of privilege have a similar responsibility to "do good" in their communities. Certainly presenting art is a good, but whose art, when, where, why? And what is the impact of that presentation on those to whom it does not speak? Etc., etc.
Considering the session title, there is much discussion of audience diversity in the arts industry. We want it, but what are we willing to do to achieve it? What are we willing to change? The big revelation for me in this session was a new way of looking at the issue of diversity in the arts. I've had some of this thought before, but it crystallized that morning:
"Diverse audiences" as a goal is self-serving, it's self-focused/artcentric. It's about making the organization look better or feel better about itself. The goal should be serving/making life better for diverse communities.
We should be seeking to use our arts institutions as vehicles to improve the lives of members of those diverse communities we hope to have in our audiences. This is in fact the only effective way to diversify our audiences, and it is, not coincidentally, the only effective basis for community engagement.
Thanks, Ms. Morgan, for a powerfully instructive conference session.
Engage!
Doug
Photo:
Some rights reserved by mikerhicks