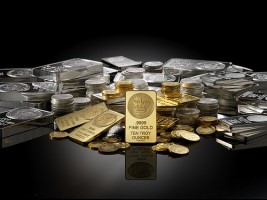 Title got your attention, didn't it?
Recently Doug McLennan wrote about ArtsJournal's survey of readers about issues in the field: We Asked: What's the Biggest Challenge Facing the Arts? By far the most cited was funding, beating out relevance, diversity, and leadership by a wide margin. In one way this is surprising in that the most talked about issues in the field of late have been diversity, equity, relevance, and leadership. On the other hand, in any gathering of leaders in the nonprofit field, funding is cited as the most important concern. It's what's on everyone's mind. We never have enough money to do what needs to be done.
But that is not an issue; it's the reason 501(c)(3)'s exist. There are things that society deems important that can't "pass" the market test–can't generate sufficient income on a fee-for-service basis–and that don't have sufficient political support to be funded by the government. For this work, not-for-profit corporations were created. When I ask boards to identify challenges as part of a planning process, I say:
"Funding" by itself is not a challenge. It is a symptom. The exception may be when a long-time revenue source is suddenly drying up or becoming less available.
Of course there are situations in which funding does become an issue in itself, as highlighted above. (It also can be a symptom of inequity in funding patterns, but that's a structural issue over which individual organizations have little control.) More often, though, lack of funding may be an opportunity for strategic review of programming priorities,  revenue raising efforts, and relationships with the community. Insufficiency of funds will never go away. It's a state of being in the nonprofit sector. Overfocus on this as an issue can get in the way of addressing the causes that might be contributing to it.
Engage!
Doug
Photo:
Some rights reserved by digitalmoneyworld