By Jill Robinson, TRG Arts
This post is part of a series of collaborations with TRG Arts and is cross-posted to their blog Analysis from TRG Arts.
Arts Journal blogger Doug Borwick recently wrote a post on the role of marketing and development departments that captured my attention. In the following quote he summarizes an issue that I've been thinking about for a long time:
In the nonprofit world, marketing and development have been viewed as two different disciplines. Marketing has focused on messages to external publics and sales. Development has focused on messages to external publics and contributed income–grants and donations…
Do you see what I just did? It's an old professor thing to set up a question in the listener's mind. "So, if they both begin with 'messages to external publics,' aren't they pretty closely related?" Bingo.
Marketing and development are closely related. But there are differences. In strict transactional terms, marketing departments largely manage Business (arts organization) to Consumer (patron) relationships. On the other hand, development department work is both "B-to-C" (where the consumer is in the form of donors/members) and "B-to-B" (Business to Business, where the organization is managing relationships and income from foundations, sponsors and other funding agencies). Talk to any marketing or development professional and they'll tell you: the work is different in managing these different kinds of relationships and revenue streams.
Business relationships versus consumer relationships. We work differently based on the relationship type, but don't necessarily organize our teams or measure these differences in this way. Arts and cultural organizations budget for and measure earned income separate from contributed income. Why is this? Because we measure and manage the type of income rather than its source.
Usually marketing departments are wholly in charge of earned revenue and development, contributed income. But both departments have responsibility for revenue that is generated from individual patrons. Any initiative to cultivate patrons becomes either a "marketing" or "development" initiative. Budgeted separately and managed departmentally, there is no incentive to work together; often competition for resources, and even patrons, results.
Is there another way? It's a good question—one that TRG is getting more and more as leadership is challenged to work smarter in a changing market.
One starting place might be this: Measure revenue differently. Splitting up revenue into earned vs. contributed further institutionalizes the marketing-development split. We've recently written about a metric that we recommend tracking to honor patrons wherever and however they are investing in an organization. We've deemed this "patron-generated revenue". More on that in the video below:
So, patron-generated revenue is any source of revenue that comes from an individual patron, or person.
Patron-generated revenue is: ticket sales, admissions, memberships, subscriptions, group sales, classes, concession, individual gifts, special events/ galas, planned giving, board giving, etc. Anything a person does on his or her own behalf.
Patron-generated revenue is not: revenue that comes from a business or organization, such as a foundation, corporation, or government entity.
This way of measuring revenue doesn't recognize the division between the two departments, it calls out the difference between the source of the revenue, or type of relationship we're managing. Viewed and managed this way, patron-generated revenue enables a holistic look at the patron and his or her investment. And, it provides a start to the dialogue about cultivating them in an integrated, collaborative way. It's "just" a different way of crunching the numbers, and yet it's a completely different orientation.
Integrated, holistic, and collaborative. Those words aren't just buzzwords. They actually speak to a business model change of the best kind. Why? It reflects a prioritization of patrons and their devotion to an organization. Organizations that think and act this way serve all of a patron's needs and create sustainable business plans in the process.
Beyond thinking about a budget differently, what else can you do? Try developing loyalty not just across departments, but up and down them, letting your audience's transactions be your guide. For example, it may not make sense to have separate marketing and development revenue goals, but rather acquisition, upgrade, and retention goals. (More integrating departments and their goals here.) You can use those measures to define success at the other end of the strategic planning process, too.
Patron loyalty isn't a line item on a balance sheet. It's not accurately measured by either earned or contributed income. It's measured in the details of our relationships with patrons. The financial and social viability of your organization lies there.
———————————————————————————————–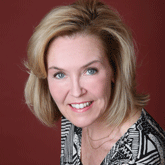 Jill Robinson is President and CEO of TRG Arts, an international data-driven consulting firm dedicated to creating sustainable arts and cultural organizations. Under Jill's leadership, TRG has translated its ongoing study of arts consumer transactions into knowledge that achieves improved revenue results for clients and that serves as a resource to the industry at-large. Jill has expanded the scope of TRG services to all arts genres throughout the United States, into Canada and abroad to Australia and the United Kingdom.
A frequent panelist and session leader at arts conferences throughout North America, Jill also helps inform the field through TRG's webinars, summits, and as a blogger on Analysis from TRG Arts. Jill serves on the board of the National Center for Arts Research. This fall she will deliver a keynote at the Annual Conference on Marketing the Arts in Madrid, and give a masterclass in London for arts leaders.