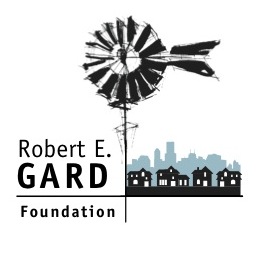 In April I posted the Robert E. Gard Foundation's call for stories about the arts and community engagement. Many have been received. We are working on editing them and others for inclusion on our website. However, this work is important and examples are one of the best ways of explaining the concepts. So, in the interest of expanding the pool of examples, we are seeking responses to a new call for "mini stories." These are even shorter examples, ca. 200 words. To stimulate your thinking, here is a sample of the way they will look. (NOTE: The listings will not contain the Art of the Rural label.)
———-
Call for Mini Stories
The Robert E. Gard Foundation is collecting stories to help celebrate the upcoming 50th anniversary of "The Arts in the Small Community."  This book, which was revolutionary in its day, put forth key ideas:  a) the vital role of arts in a democracy  b) the linking of arts AND health, business, religion, youth issues, senior issues, cultural inclusiveness, and more and c) the creation of local arts agencies that meet broad local needs (such as economic development or environmental protection) as well as arts needs (such as exposure and audience-building).  The book drew on the stories of 5 small towns as they developed local arts agencies.
In this spirit, the Gard Foundation is collecting mini-stories that reflect one or more of these three themes.  We anticipate creating some new version of "The Arts in the Small Community" (by which we mean urban neighborhoods, suburban places, small and rural towns) in 2016. We will post stories on the Gard Foundation website now, both to document what's happening today and to inspire the further growth of the field.  Then, in the spirit of the original book, we expect to identify 5 of these stories to use as the organizing principle for the new "Arts in the Small Community."
The mini stories will be short – 200 words – with one photo plus (optional) a link to a YouTube video.  Here is a sample of what we are seeking and how it will be presented.
Please send a story to stories@artsengaged.com
———-
Engage!
Doug