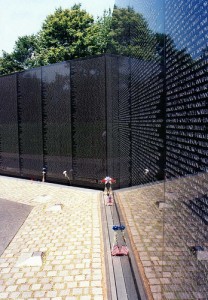 This blog is all about the arts and community engagement. Last time (More on Artists and Engagement) I began a discussion about the role of the artist in this mix. Here, I want to consider yet again the fact that community-focused or community-aware art does not in any way imply inferior art.
Contrary to assumptions some make, community engagement does not even remotely mean churning out Lion King sequels. The assumption that it does suggests (though it doesn't prove) something about the "assumer's" attitude toward the public. I have written about this on numerous occasions here, notably in R E S P E C T:
By that I mean I don't think it's necessary to "give them what they want." . . . The key is to respect people. Giving people what they need rather than what they want is a form of deep respect, if that is indeed what we are doing. If we are simply giving them what we want to give, that is profound disrespect. In order to distinguish the difference, we need to reframe our own perspective and get to know "them."
Great art has always found inspiration in concerns of the public. Picasso's Guernica and Robert Motherwell's Elegy to the Spanish Republic series responded to outrage and sorrow over the Spanish Civil War. Of course neither artist was a community-focused artist in the sense of which I speak, and these works were difficult for the general public to appreciate when they were created. However, the point of connection established by addressing something of importance to the public is a critical element in community engagement.
Michael Tippett's A Child of Our Time is a reflection on Kristallnacht. Its use of African-American spirituals as a means of highlighting issues of racism and oppression was a good artistic choice in addition to one that made the piece more widely accessible.
Maya Lin's design for the Vietnam Veterans Memorial is a brilliant example of an artist understanding what an entire nation needed in order to heal from a devastating experience. It is today one of the most successful monuments in Washington, DC.
Each of these works sprang from awareness of community issues. The artists responded to concerns shared by the public at large. The Spanish Civil War, Kristallnacht, and the Vietnam War were all major events about which no one could have been unaware. Great art was the result.
The more artists are aware of community concerns large and small the more starting points they have both for their art and for connecting with the community. Community engagement is about mutually beneficial relationships–art is advanced and the well-being of individuals and communities is enhanced. For the artist that chooses to do so, relationship-building with segments of "the public" can be a valuable means of enriching their work.
———–
On another topic, you may be interested in EmcArts' contest to pick participants in their next round of "innovation support": Business Unusual National Challenge.
Engage!
Doug
Photo:
Some rights reserved by wallygrom