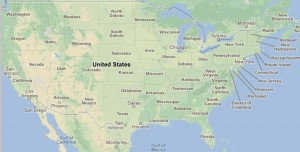 Since mid-January I have been on a whirlwind tour of the U.S. (and Toronto). I have kept thinking I am going to stop and reflect on all I've learned. So far, though, there's not been time. But I thought I'd at least take a few moments to thank all of those with whom I have worked and offer a couple of significant takeaways.
I've commented previously on the cool examples of hip-hop, Hispanic, and Indian (as in subcontinent) dance being integrated into modern dance and community engagement with dance via Ontario Dances.
There is much great work going on in Texas–again I've given shoutouts to Houston Grand Opera's HGOco  and to Forklift Danceworks.
I've developed a new workshop (Artists and Community Engagement: New Thinking Yields New Options) for individual artists as a result of invitations from the Southern Entrepreneurship in the Arts Conference and the Arts Council of New Orleans. The artists I worked with in have helped me see the value of a community engagement mindset as a path to new career possibilities.
My work with Arts North Carolina has reinforced my belief that the future of arts advocacy must lie in developing ever more effective means of community engagement.
Feedback from workshop participants in Wisconsin (thanks Arts Wisconsin) has helped hone my Mainstreaming Engagement workshop, making it more immediately usable for participants.
Speaking to the Rotary Club in Dayton (thanks Culture Works) gave me a good excuse to develop a message for those not in the arts' inner circle. They can (and should) be powerful allies for us.
Meeting with leaders of community arts centers in Cincinnati (thanks ArtsWave) helped me see the parallels between their work and that of rural arts leaders.
Serving on a panel at the Emerging Arts Leaders Symposium at American University in DC allowed me to try out my evolving definitions of audience development, audience engagement, and community engagement. It was there also that, attending panels on marketing and fundraising, I heard multiple times that the key was developing relationships with the community.
Working with arts leaders in Ft. Lauderdale (Broward County Cultural Division) reminded me of the fact that Eurocentric arts organizations and those producing work of the cultures of people of color have similar issues when it comes to engaging with communities outside their "normal" sphere.
CultureSource's annual conference in Detroit allowed me to focus on issues related to "engaged programming" and to see the need to be more focused on our understanding of the arts mission: service to art or service to people through art.
Serving on a grant panel for the Nashville Arts Commission gave me more insight into the workings of large arts organizations. Plus, seeing the city's symphony, opera, and ballet in the same category as the Country Music Foundation was fascinating.
Doing workshops for emerging arts leaders and artists in LA (Emerging Arts Leaders/LA) and San Diego (Rising Arts Leaders/San Diego Foundation, Balboa Park Cultural Partnership) helped me see the similarities (and differences) in engagement work across the country.
Next week I travel to Beijing where the arts management program at the China Conservatory of Music is celebrating its 10th Anniversary. I look forward to seeing whether the hegemony of Western culture (and the resultant need to address issues of community engagement) that I discovered in my trip to Singapore last year is an issue in China as well.
To all of the people who have been so gracious to me and from whom I have learned so much, I can not adequately express my thanks. Nonetheless, thank you!
And, given the travel to China, Engaging Matters will take a hiatus for the next two weeks. When it comes back, we'll be in summer mode–once a week.
Engage!
Doug