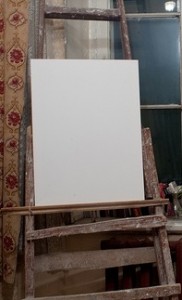 Earlier this week, Roberto Bedoya challenged me to unpack "Whiteness" as it applies to the arts as a foundational exercise for conversations about diversity in the arts. As "just another liberal white guy," I find that more than a bit intimidating. However, I agree with him that the very natural tendency for society (at least majority society) to see (often unconsciously) the status quo as "how things must be" is detrimental to social health. And from my perspective, it gets in the way of effective community engagement. An example from another field was the realization in medicine that female anatomy is not simply "male anatomy but different." That transformation of the mental model has had significant (and positive) effects on health care for women.
In trying to get closer to the arts, let's work on the color metaphor a bit. White is not transparent. Anyone who has attempted to paste a .jpg image onto a background knows that the .jpg format cannot handle transparent backgrounds. The background is always white unless made some other color. Someone had to explain to me the need to convert the image to a .png (or some other) file in order to accommodate a transparent background. Carrying the metaphor further, a white canvas is not blank. It's white. Unless the artist chooses to cover the entire canvas with color, the white will show through.
Similarly, the forms, traditions, training, architecture, even the interior design trappings of European-based arts institutions (and most of the arts industry in the U.S. is European-based)–not to mention the roots of the works themselves–are, well, European. That is not, by any means, inherently bad. Not at all! However, we should not kid ourselves about it. Or more to the point, we need to maintain conscious awareness of the fact. In particular, when we are discussing (and, especially, seeking) diversity, we need to try to understand, as best we can, what this all looks like through other eyes. (To further complicate things, let's not forget that the European traditions that form the basis of our nonprofit arts infrastructure were, by and large, the cultural traditions of the elite in those societies.)
To pile on yet another metaphor, as fish in our ponds, we need to attempt to see the water in which we swim. Those outside the tank have a different perspective. Eurocentricity is for many of us an invisible backdrop that is not invisible to those from other backgrounds. It's hard, but essential, work to bear that constantly in mind. If we are serious about serving the cultural needs of our communities (a goal deeper than "simply" achieving diversity), it is work we must do.
Engage!
Doug
Photo:
Some rights reserved by adamscarroll