ArtsEngaged in Illinois

ArtsEngaged is coming to Illinois! I will be presenting my workshop Mainstreaming Engagement for the Illinois Arts Council, the Illinois Arts Alliance, and Illinois' Local Arts Network on Thursday, November 15 (Oak Park, IL) and Friday, November 16 (Peoria).
Thursday, November 15, 2012
9:30 am – noon
Oak Park Public Library
834 Lake Street in Oak Park, Illinois
Register
Friday, November 16, 2012
9:30 am – noon
(Public Radio Station) WTVP
101 State Street in Peoria, Illinois
Register
——————————————–
EM's List Member
Leap into Community Engagement
[This post is by EM's List Editor/Curator, Stephanie Moore]
Great Leap, Inc.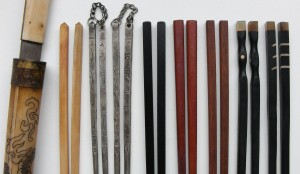 Great Leap, Inc., uses art to strengthen relationships among diverse cultures and faiths and to transform how we live our lives. A multicultural arts organization, based in Los Angeles, California, Great Leap collaborates with professional artists, provides mentoring opportunities for emerging artists and builds community through a variety of programming.
Nobuko Miyamoto, Founding & Artistic Director, established Great Leap in 1978 at the Senshin Buddhist Temple in Los Angeles after being invited to teach a community dance class in the space. Co-creating the album "A Grain of Sand," Miyamoto became recognized as a leader in the Asian American Movement and Great Leap grew as a cultural voice for that community. A Slice of Rice, a festival produced by Great Leap, introduced thousands of young adults across the country and in Los Angeles to Asian American artists and their first voice stories: opening a dialogue about the Asian American experience.
In response to the cultural conflicts that led to the 1992 uprisings in Los Angeles, Great Leap realized the need for all minority cultures to share their voices within the community. Through the development of a new work, A Slice of Rice, Frijoles, and Greens, Great Leap created a space for the telling of first person stories by Asian, Latino and African American artists.
Building on their mission to strengthen relations and build open dialogue between diverse cultures and faiths, Great Leap began the To All Relations Project in 2000. This project is a series of community residencies focused on using art to bridge cultural boundaries. Past residencies occurred in Appalachia, Detroit, San Jose and in the Los Angeles neighborhoods of Watts and Boyle Heights. These residencies encourage community members to come together and share their stories and experiences through theater games, storytelling and movement. This project was followed by a faith-based work, Leaps of Faith, which wove together stories from Muslim, Christian, Buddhist and Jewish artists and communities to help heal the religious divides caused by 9/11.
In 2005, to help create the next generation of socially conscious and community focused artists, Great Leap began COLLABORATORY, a free 8-week mentorship program for emerging artists based in Los Angeles. COLLABORATORY connects emerging artists with leaders and "wisdom-keepers" throughout the diverse Los Angeles cultural community. COLLABORATORY participants work together to develop a multi-media public presentation around topics including communities of color, our environmental impacts, immigration and faith.
Great Leap has begun focusing on our environmental impact by creating works focused on our reliance on throwaway products (chopsticks and take-out containers) as well as bicycling. Through a series of music videos, known as Eco-Vids, Great Leap encourages people to think about the small changes they can make in their daily lives to help care for our environment including B.Y.O. Chopstix, Mottainai – don't waste what Nature gives you… and Cycles of Change.
Great Leap is focused on exploring the boundaries of our connectedness with each other and the earth. Through these projects Great Leap artists help communities explore their unique histories and build connections through art, music and dance.
photo by FotoosVanRobin
Creative Commons License: 
Attribution, Share Alike