[contextly_auto_sidebar id="oHcTuy4aEjunKWqhD4mC4hqre93rSFli"]
Let me catch my breath a second and direct CultureCrash readers to my Salon piece on trigger warnings on university "trigger warnings," the poetry of Ovid, and my fears about Fox News.
Of my recent Salon work, this seems like the one most relevant to ArtsJournal readers. Bottom line is, How do we regard the violence, rape, heartlessness and overall nastiness in Green, Roman and Old Testament sources. One thing I did not have time or room to mention is that classical culture (and other early myths, legends and folklore like those in early Norse  and Celtic literature, the Germanic tales recounted by the Brothers Grimm, etc.) drives not only what we've come to call "high culture" but all kinds of genre fiction (detective writer Ross Macdonald, science-fiction scribes like Robert Silverberg) and postmodern meldings (the stories and novels of Neil Gaiman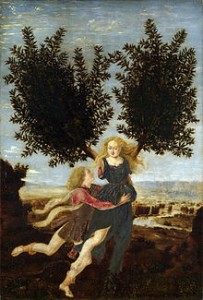 and Kelly Link.)
Of course, trying to document all the places myth and folklore lead is foolish — they're the basis of so much.