[contextly_auto_sidebar id="jyFHuTfymBp4zjqhRnelFYWTSaIQFC3g"]
The Germans may have a word for it — things that seem inevitable but are stomach-turning nonetheless. That's the way I feel about the fact that the very rich are amassing lavish art collections and finding tax shelters for them. They call these tax shelters "museums," but don't let the rest of us in. It's the latest in the strategy by the financial class — many of whom were bailed out with our tax money a few years ago — to socialize the risk and privatize the gain.
Here's how a New York Times story – "Writing Off the Warhol Next Door" — describes it:
Thanks in part to the skyrocketing value of art and the growing number of collectors who buy it as an investment, private museums — sometimes in out-of-the-way locations and with strictly limited public access — have proliferated in the last decade. While these jewel-box museums can house extraordinary work and offer a small group of art lovers an unusual viewing experience, critics wonder whether taxpayers are helping subsidize wealthy collectors' multimillion-dollar purchases with little public benefit in return.

And at a time when concerns about inequality have heightened criticism of government policies that favor the wealthiest sliver of society, these tax breaks have come under sharper scrutiny.
A lot of these people — the hedge fund guys, for instance — pay less in taxes than you do. This reminds me of the scandal of for-profit colleges, most of which are subsidized by your tax dollars.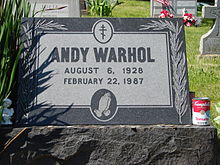 If you've ever doubted Elizabeth Warren's assertion that the game is rigged, I urge you to read this piece — and weep.