[contextly_auto_sidebar id="9QYXBUzJHimvnKsbZ6oLELXVvjWIavAs"]
OVER the last few years I've been diving into the breakdown of the old 20th century creative economy and assessing as best I can the crisis we're in now. But I've also been asking myself — and everybody I know — how we might move forward. Part of the answer comes from work I've been doing for a new online magazine called the 21st Century Musician. The site just went up — ArtsJournal's Greg Sandow is another contributor — and I think it's quite lively and engaging. Its aim is to help orient music students and young musicians trying to figure out a bewildering and transformed landscape.
I've done a few features for the site, including some of the interviews w composers, incl Gabriel Kahane (pictured)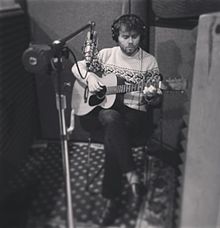 . The most wide-ranging is a story on contemporary models for commissioning new music. I start the piece off this way:
The state of commissioning in the 21st century is so varied and confusing that even established composers have trouble describing it: to some it's the best of times, to others, much more trying. The year 2014 shows how transitional the current situation is. The Pulitzer-winning composition, John Luther Adams's Become Ocean, came into being the old-fashioned way, through a commission by the Seattle Symphony. However, the classical Grammy Awards were dominated by a series of songs by Maria Schneider, Winter Morning Walks, which was not commissioned by an august organization but crowd-funded on the Internet.
Please check out this great new site.